We're excited to share Intellis Founder and CEO Steven Warshaw's presentation from the Campus FM Technology Association Conference on what we've learned about Condition Assessment Innovation and Justifiable Capital Plans from working with the New York City School System over the past 20 years.
The NYC Public School System is the largest district in the United States, which serves over 1 million students, includes 1700+ school buildings, and has a budget of $16.5 Billion. It has an incredibly diverse set of stakeholders that range from high visibility players such as the New York governor to local level participants such as parents and local representatives. Plus it has a huge annual capital budget of around $4 Billion for new construction and that does not include maintenance.
See how our software transformed the facility condition assessment process for the New York City Housing Authority.
We worked with NYC Schools to break down their huge capital planning process into 4 steps. This process offers the New York City Schools systems Automated Justifiable Capital Plans that are based on Innovative Condition Assessment Data.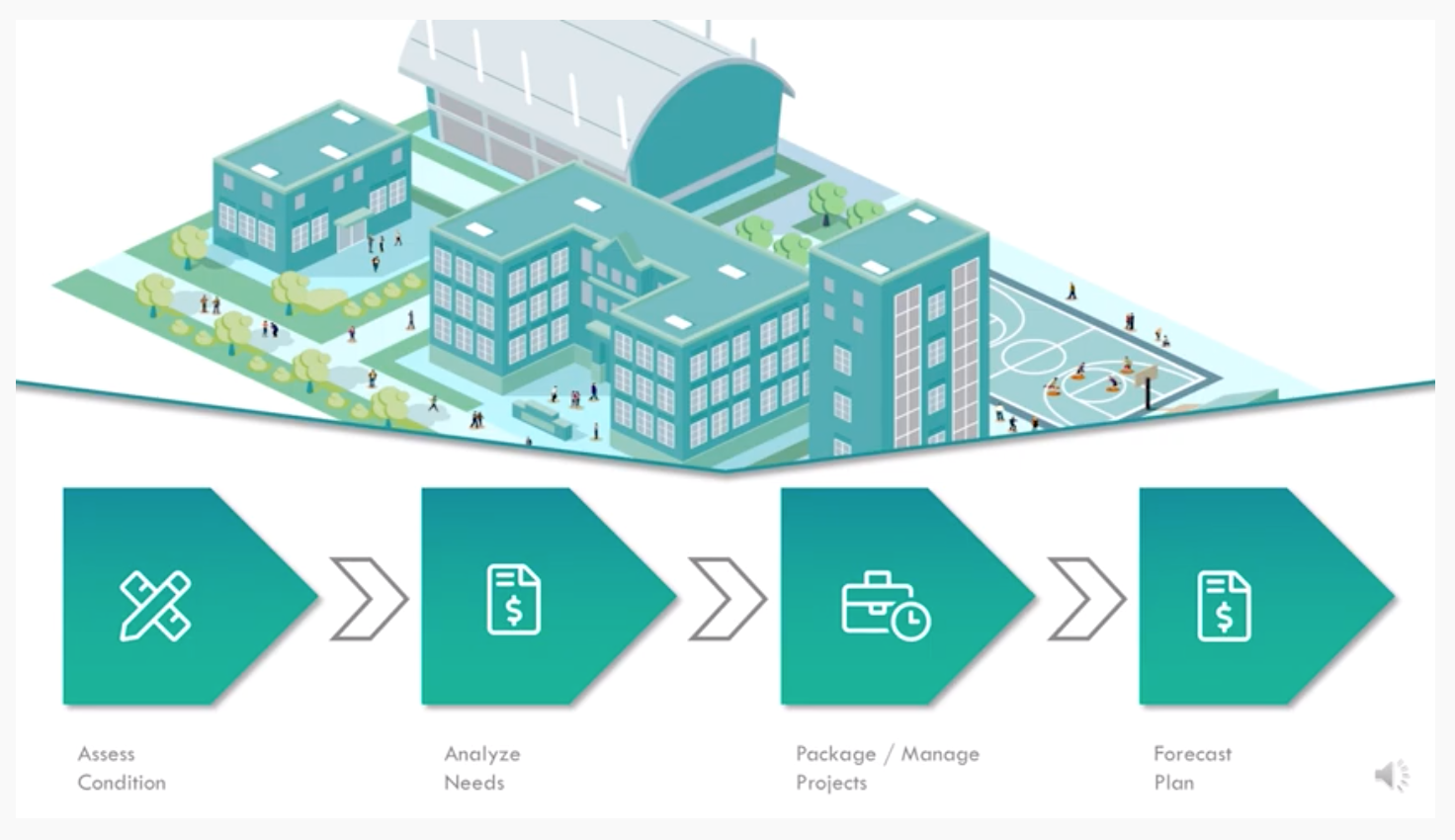 One of the most important aspects of this solution is Agility. That is the ability to refine your methodology over time as well as the flexibility to change tactics along the way depending on evolving variables.
Learn more about our FOUNDATION solution, which leverages facility condition assessment data and turns it into justifiable capital plans.
Presenting at the CFTA Conference was a great way to connect with Facility Management technology leaders from across the country to share insights and ideas with the aim of improving the management of campus facilities.
At Intellis, we continue to be inspired by the energy and passion of all the dedicated education professionals we meet who are working to make Higher Education better for the future.
It is our number 1 goal to provide our clients and partners with high-quality software solutions and expert customer service that enable facility managers to do their jobs with greater efficiency. We are passionate about helping facilities professionals build upon their organization's culture of integrated planning and help to innovate it and automate it so that we can make your jobs easier and you're able to focus on ensuring that your organization's buildings and assets are prepared to meet future needs.
Discover more about how technology with transform colleges and universities in the future.
We believe technology should empower your facilities team to improve efficiency and workflow. Staying updated on how to use data and insight tools for facilities is an easy way to cut costs. With the help of enterprise software, like FOUNDATION, facility managers can leverage building data and turn it into actionable insights and justifiable capital plans.
Learn how Intellis software improved transparency and accuracy for the NYC Department of Education's Capital Plan reports >
With robust, data-centric work systems tailored to your needs, you won't have to waste the opportunity to achieve more for your institution. At Intellis we look forward to seeing the progress educational institutions make across these areas, and we're proud to be an ally in helping higher education institutions work smarter to reach new levels of success!
Ready to learn more?