Empowering you to make more strategic decisions and improve asset value with reliable data and objective analysis, so you can optimize long-term investments in physical assets.
FOUNDATION fills a critical gap between CMMS, FM, PM, Space Management, and EAM systems. When integrated with these other enterprise systems, FOUNDATION provides a rich planning context.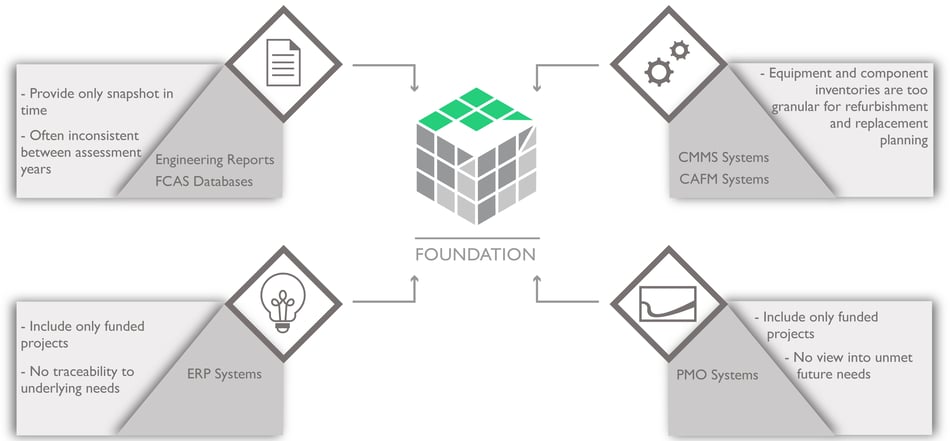 With 4 fully configurable modules that integrate seamlessly with your existing software and systems, you have the flexibility to choose the modules that suit your needs or implement the entire platform.