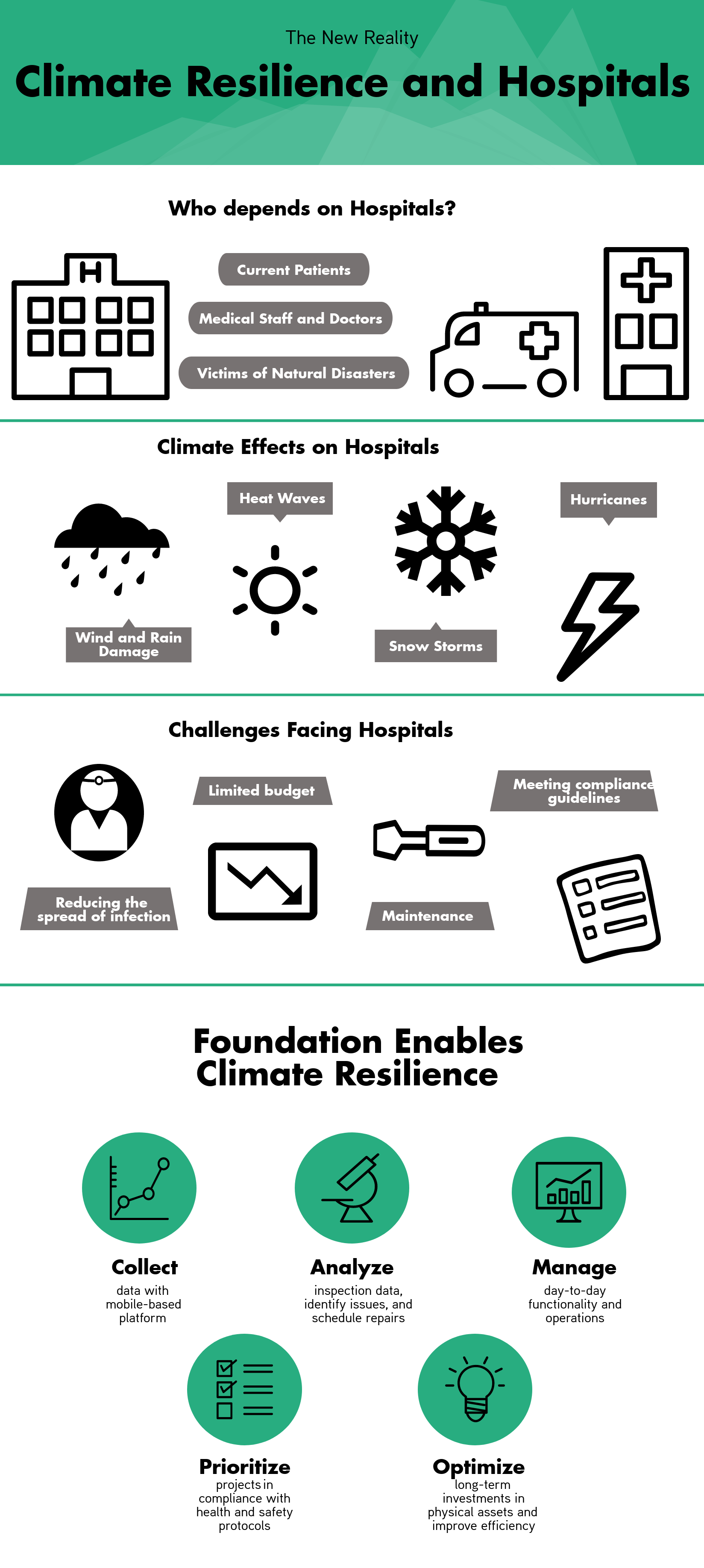 Climate change has become one of the greatest concerns of our time, especially for those who manage hospitals and healthcare physical assets and infrastructure. Designing buildings that are truly sustainable and resilient means taking into account the potential side effects of climate change.
The Cost of Climate Disasters
In recent years, the United States has been subject to some of the most challenging climate conditions among industrialized nations.