We are proud and honored to share that Intellis has won the Stevie Award for Sales and Customer Service in the Technology category! This marks the third time Intellis has earned this prestigious distinction. It is powerful recognition of the hard work our people do each day to develop solutions that improve the built environment. This is a thrilling moment for our entire team, and we are grateful to our clients and partners with whom we are fortunate to work.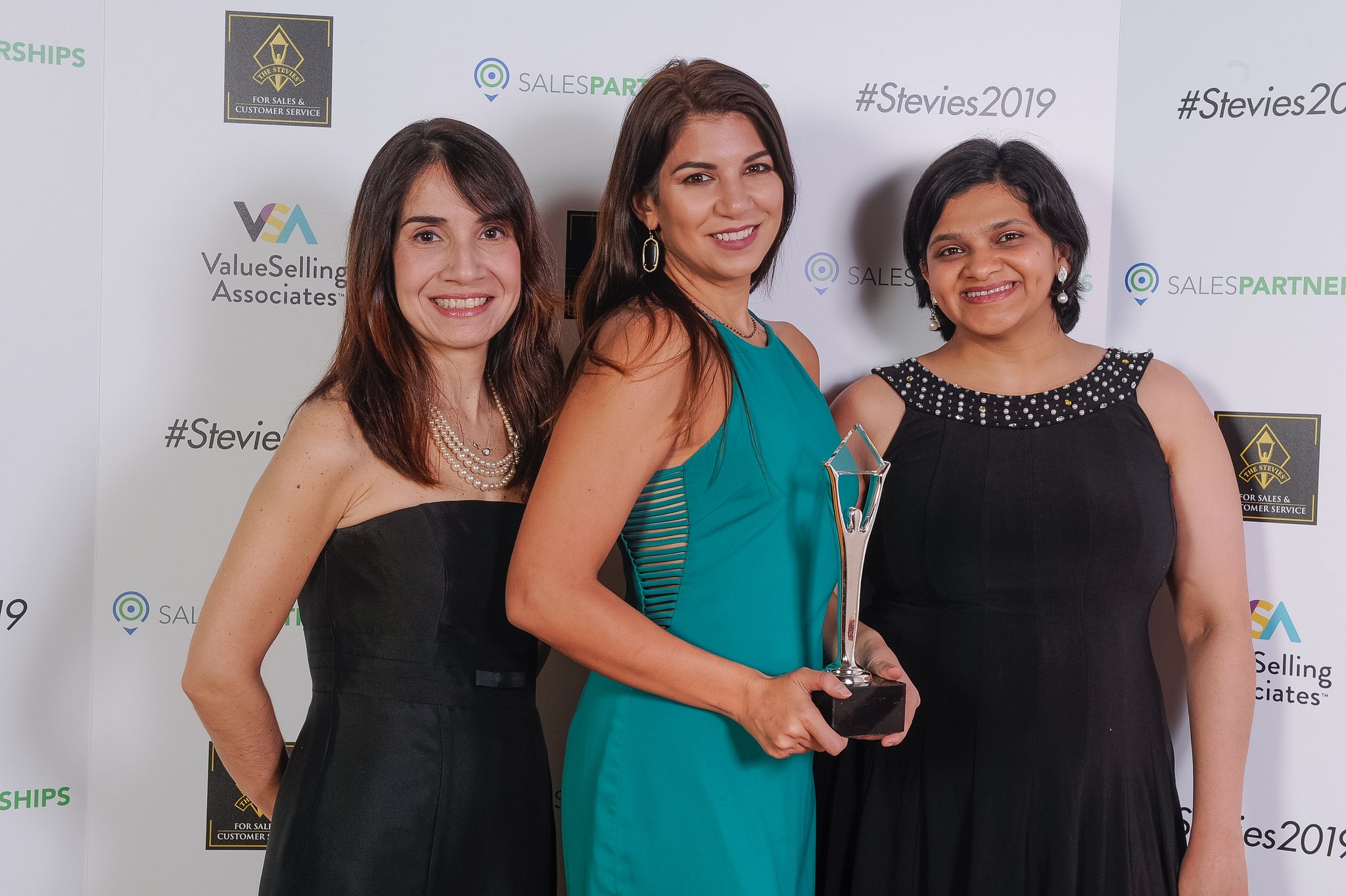 Pictured left to right: Carmen Macias, Dir Project Management; Susan Forootan, Product Marketing Manager; and Monica Sawant, Associate Product Manager.
New York, NY: It is with great pride that Intellis announces that at the 13th annual Stevie Awards for Sales & Customer Service we won the Silver "Stevie Award for Customer Service Success - Technology Industries". The awards were presented during a gala event at Caesars Palace in Las Vegas, Nevada on Friday, February 22.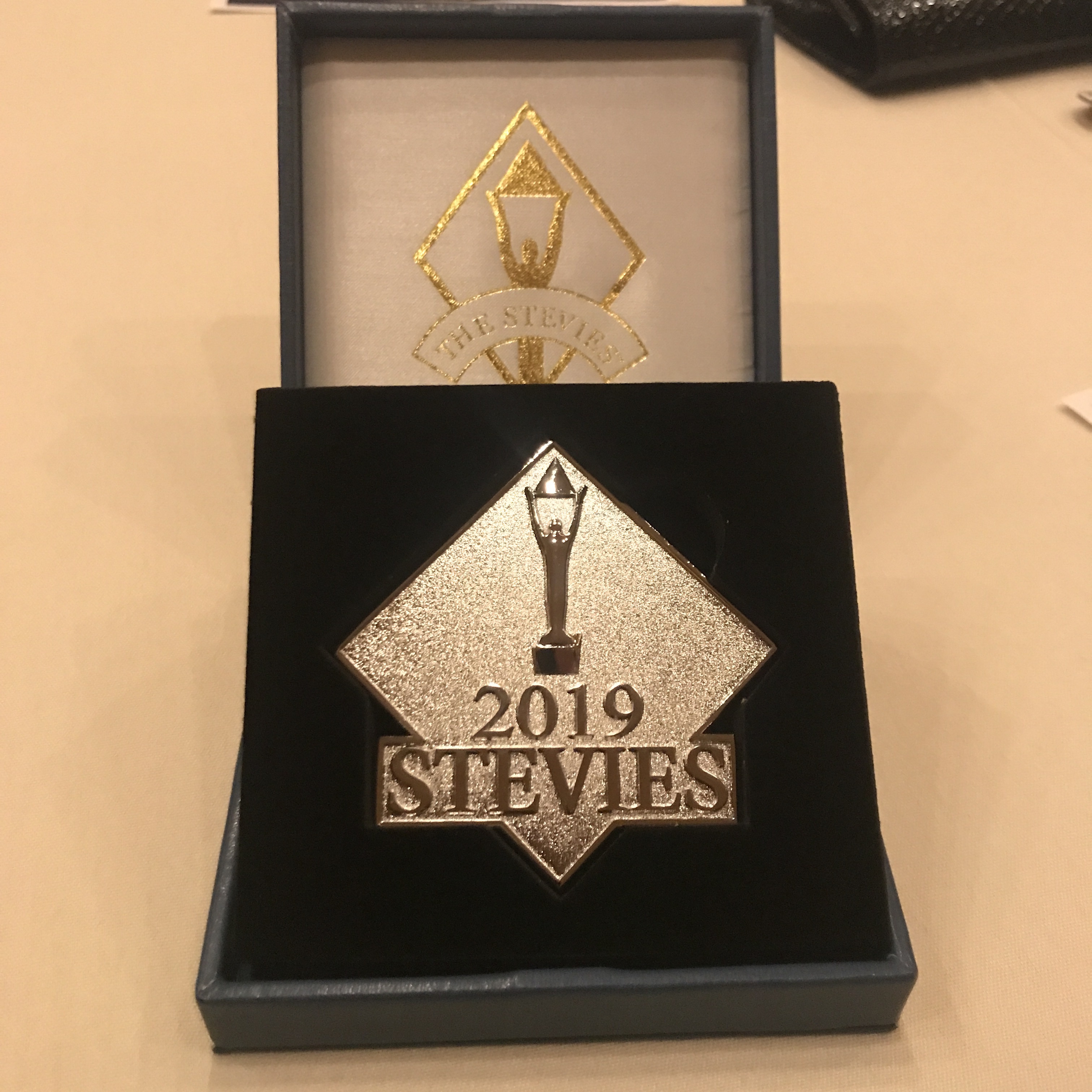 Silver "Stevie Award for Customer Service Success - Technology Industries"
This award demonstrates Intellis's commitment to its mission to "enhance and elevate the human experience of the built environment by developing innovative technology solutions that empower our clients to solve complex challenges through strategic use of their physical assets".
"Every member of the Intellis team contributes to customer success," says Carmen Macias, Director of Project Management. There are 20 members of the Intellis team, yet our projects support more than $50 Billion in Capital Planning and more than 4,600 building sites. As a result, every single member of the Intellis team is an expert, with significant ownership and oversight of projects. But we don't draw the line at technical expertise. Every member also has moderate to high levels of engagement with our clients. And so, from Development to Marketing, customer service is a team sport at Intellis.
"We found a way to combine data, analytics, technology with a personal touch, which allows us to really deliver the best results for our clients and customers," says Susan Forootan as she accepts the Silver Stevie Award on behalf of Intellis.
This year Intellis's submission focused on the integration of the helpdesk ticketing system Freshdesk into our FOUNDATION platform. This technological update has helped Intellis to improve the client experience by more fully integrating customer service into our projects.
Since January 2018, instead of manually triaging emailed requests, our new helpdesk features automated responses that quickly reassure clients that we received their query. To maintain our personal connections to clients, we have implemented a timed system of standards for human communication with the client as well.
Whatever the concern, a member of our team personally acknowledges our client's request and updates them on how we are working to solve their problem. This integration helped Intellis to shorten the average human response time to within 1 hour for 99 percent of tickets. As of today, we have a 96% resolution rate.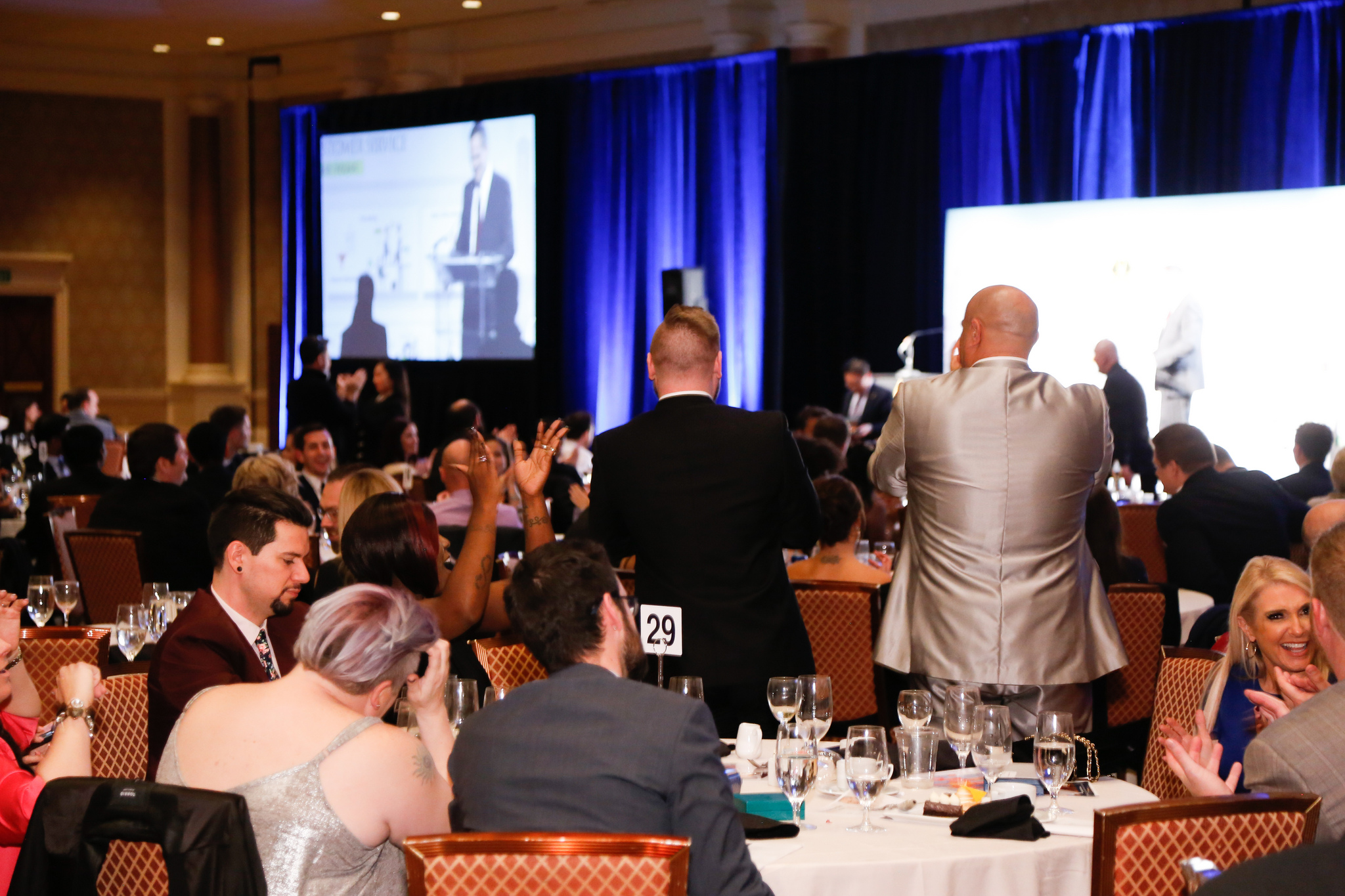 Stevie Awards presentation at Caesars Palace in Las Vegas, Nevada on Friday, February 22.
In 1996, Intellis was founded on the notion that intelligent use of data can make great things in the environments we live in. From facilities management and condition assessments to long-term capital planning and procurement, and beyond, our solutions empower our clients to transform the built environment for the better through intelligent data gathering, utilization, and projections.
The Stevie Awards are recognized as the definitive international business awards program that honors and recognizes the achievements and positive contributions of organizations and working professionals. In its 13th year, the program received more than 2,700 nominations, an increase of 8% over 2018, from organizations in 45 nations. More than 150 professionals around the world reviewed, rated and commented on the nominations. Only one-third of the nominations considered received scores high enough to qualify as Finalists, of those, companies are recognized with Gold, Silver or Bronze Stevie Awards.
Intellis is committed to enhancing and elevating the human experience of the built environment by developing innovative technology systems and solutions that empower owners and operators of buildings and infrastructure to solve complex problems through the strategic use of their physical assets. At Intellis, we believe in doing the right thing. For our customers. For our business. For our employees. We do this by treating people the way we would want to be treated. Fairly. Honestly. With respect and consideration.
Ready to learn more?