The Intellis team spent the week in Austin at the Campus FM Technology Association Conference connecting with Facility Management technology leaders to share insights and ideas with the aim of improving the management of campus facilities.
We continue to be inspired by the energy and passion of all the dedicated professionals we meet who are working to make Higher Education better for the future.
Our number 1 goal at Intellis is to provide our clients and partners with high-quality software solutions and expert customer service that enables college and university facility managers to do their jobs with greater efficiency.
Here are the top 3 takeaways from our time at the Campus FM Technology Association (CFTA) Conference in Austin.
1. Embracing BIM Technology Improving collaboration and communication for facility managers
In her opening speech Technology Evangelist, Lynn Allen, focused on the facility management industry's unwillingness to embrace BIM technology. However, Allen explained that BIM and FM are partners of the future.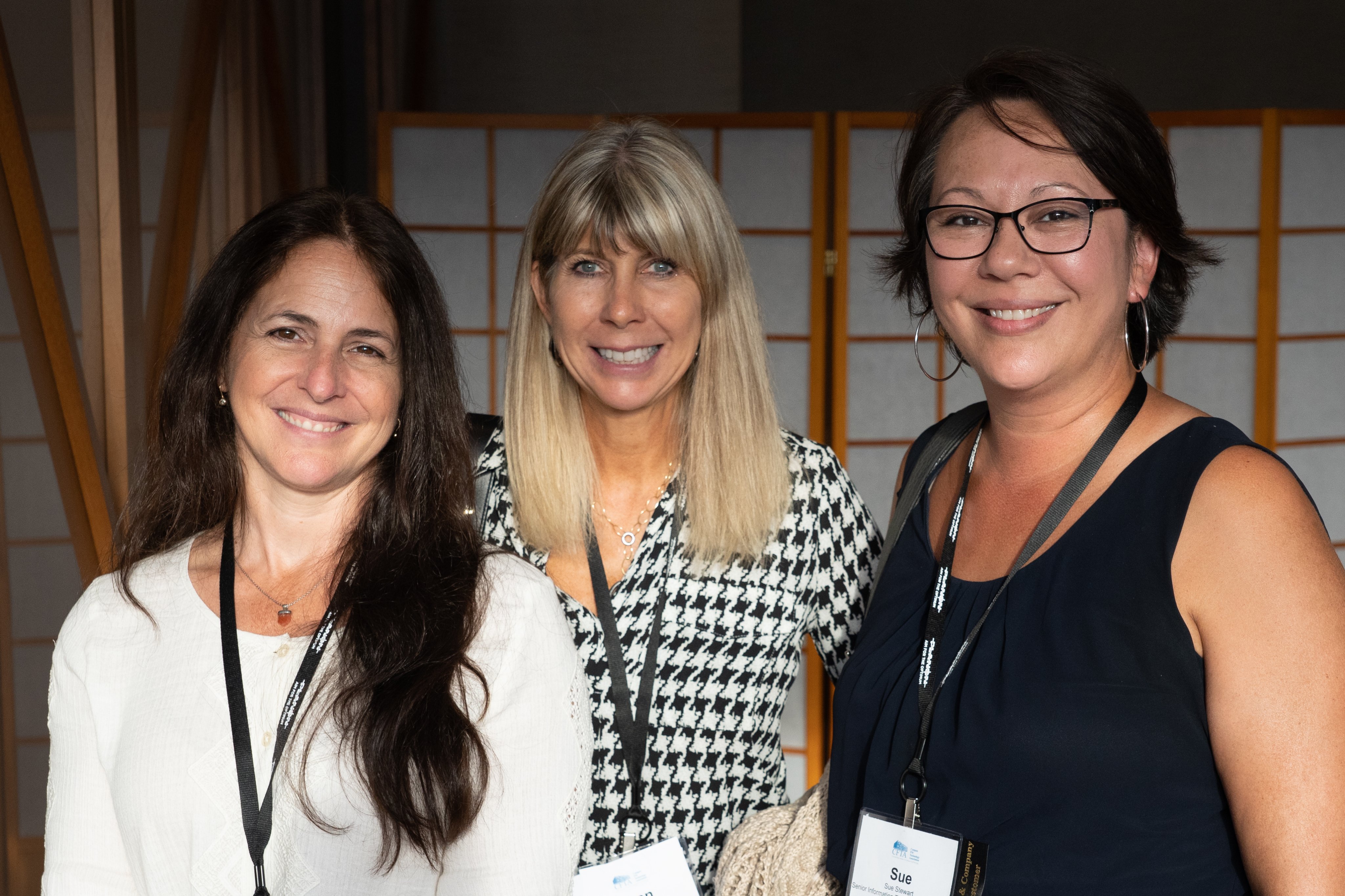 Left to Right: Current CFTA President Michelle Ellington​, Technology Evangelist Lynn Allen, and Incoming President Sue Stewart​.
Traditionally used by contractors and architects, Building Information Modeling (BIM) is a tool for developing and scaling virtual models of building projects. While BIM is not a new technology, it is increasingly becoming commonplace in the facility management sector.
BIM offers College and University Facility Managers the most complete visual model of facilities, assets and infrastructure. Campus Facility professionals can use BIM to harness the power of these tools for project management, delivery, and data accessibility. When integrated with existing work order programs or facility maintenance software, facility teams realize an improved ability to retrieve accurate asset information and insights.
This is one of the top tech tools on our radar in 2019. BIM offers a huge opportunity to improve collaboration and communication for facility managers.
2. The Smart Campus Transforming the colleges and universities into a strategic asset with intelligent technology
We have discussed the Smart Cities movement, which is defined as the search for ways in which technology can be used to improve services for residents and make their lives better. Now, colleges and universities are employing the learnings from the Smart Cities revolution to their campuses.
Staying updated on how to use data and insight tools in order to improve facilities and get the most out of your institution's physical assets is one of the most efficient ways to cut costs.
When it comes to capital planning, a strategic software solution like FOUNDATION.Plans will help your institution in the development of accurate and transparent capital improvement plans that strategically prioritize your capital investments and mitigate risks. In addition, with FOUNDATION.Plans, you can easily manage deferred maintenance with a clear understanding of immediate versus long-term improvements.
Want to learn more about FOUNDATION.Plans? Contact us >
With a powerful software solution like the FOUNDATION Solution, facility managers can leverage building and asset data into actionable insights.
3. Building on Resilience Colleges and Universities will become environmental innovators
Today, higher education institutions are expected to be good stewards of the environment and ensure they not only stay compliant but also become sustainability innovators.
Owing to past Environmental Protection Agency regulations and compliance requirements, education institutions have become leaders in the pursuit of environmental and sustainability goals.
Increasingly, institutions are identifying areas where they can actually go beyond mere compliance and evolve into proactive management to support more progressive campus-wide environmental and sustainability goals.
Since 1996, industry associations APPA and CSHEMA have collaborated on the publication of an annual guide to environmental management in an effort to help facility managers go above and beyond.
Learn how Intellis software transformed the Capital Planning process for the New York City Department of Eduction >
Environmental compliance requirements are continually evolving and are becoming increasingly complex. It's essential to have a collaborative and continuous improvement mindset in order to effectively protect a school's reputation from non-compliance citations. A strategic software solution like FOUNDATION, a full-service platform that collection data and insights from conditions assessments all the way through through to capital improvement plans, can reveal new ways of doing things in order to empower higher education facility professionals to find hidden value and maximize resources.
Here's how Intellis can help colleges and universities achieve goals and transform campuses for the better:
At Intellis, we are here to help you build upon your college or university's culture of integrated planning and we want to make your lives easier.
Technology should empower your team to improve efficiency and workflow. Staying updated on how to use data and insight tools for facilities is an easy way to cut costs. With the help of enterprise software, like FOUNDATION, facility managers can leverage building data and turn it into actionable insights.
Learn how Intellis software improved transparency and accuracy for the NYC Department of Education's Capital Plan reports >
With robust, data-centric work systems tailored to your needs, you won't have to waste the opportunity to achieve more for your institution. At Intellis we look forward to seeing the progress educational institutions make across these areas, and we're proud to be an ally in helping higher education institutions work smarter to reach new levels of success!
Ready to learn more?