After a great week in Charlotte at this year's IFMA World Workplace conference, we're excited and inspired by the dedication and achievements of the many leaders in the facilities management arena who are working to improve the built environment for the better. Here we discuss the most interesting takeaways from this year's event.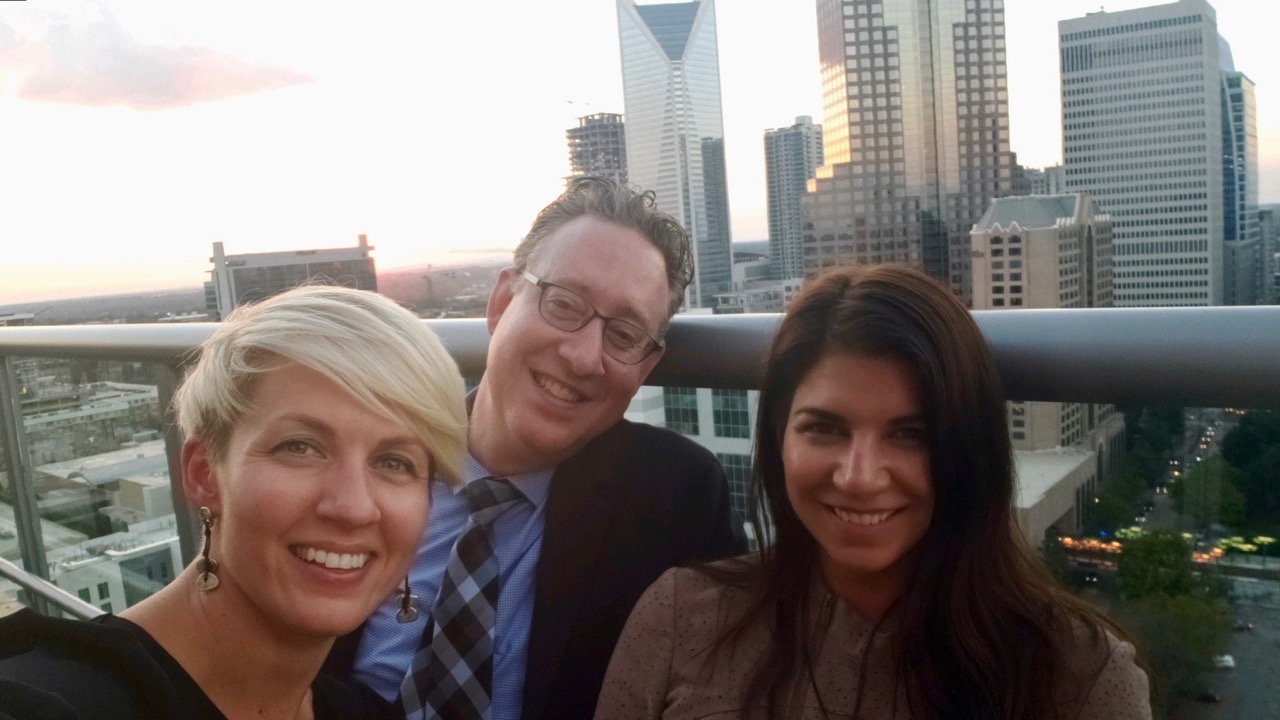 Our Leadership team in Charlotte during IFMA's World Workplace 2018 (Left to Right: VP of Strategy and Operations, Eri Shulga; Founder and CEO, Steven Warshaw; Product Marketing Manager, Susan Forootan)
Want to learn how our team can help you to improve your facilities condition assessment process for better capital planning? Get in touch >
1. The Future of Facilities Management is Global
"One theme seems to persist no matter who I'm talking to, where they are, or which piece of the built environment puzzle they occupy: The future for FM as a global discipline is very positive. There's a wealth of opportunity in FM in both emerging and mature markets. For example," he says, "the recent publication of ISO standards for FM—something IFMA worked toward for decades—has already begun to increase global practice consistency." -Graham Tier, Chairman of the IFMA Board of Directors and Head of Property Facilities Management at The Hong Kong Jockey Club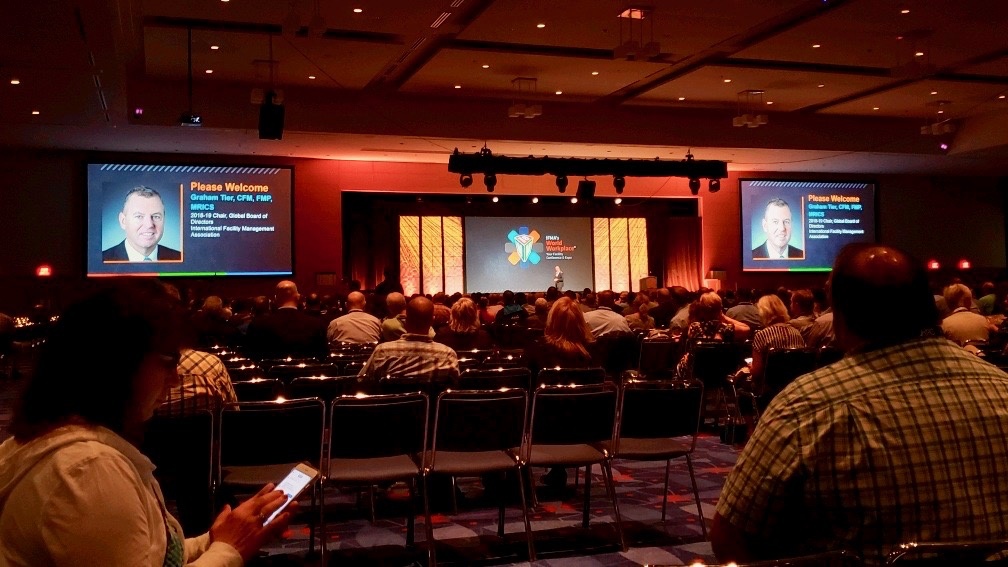 Graham Tier delivering his keynote at IFMA's World Workplace conference.
From facility condition assessments to capital planning: Read our case studies to learn how we have empowered organizations to take control of their operations, improve productivity, boost ROI >
2. AI and the Built Environment
Artificial Intelligence technologies are making a big impact on society and the facilities management industry. This session explored the ways in which FMs can leverage current AI capabilities to increase contributions to revenue and efficiency in facilities management.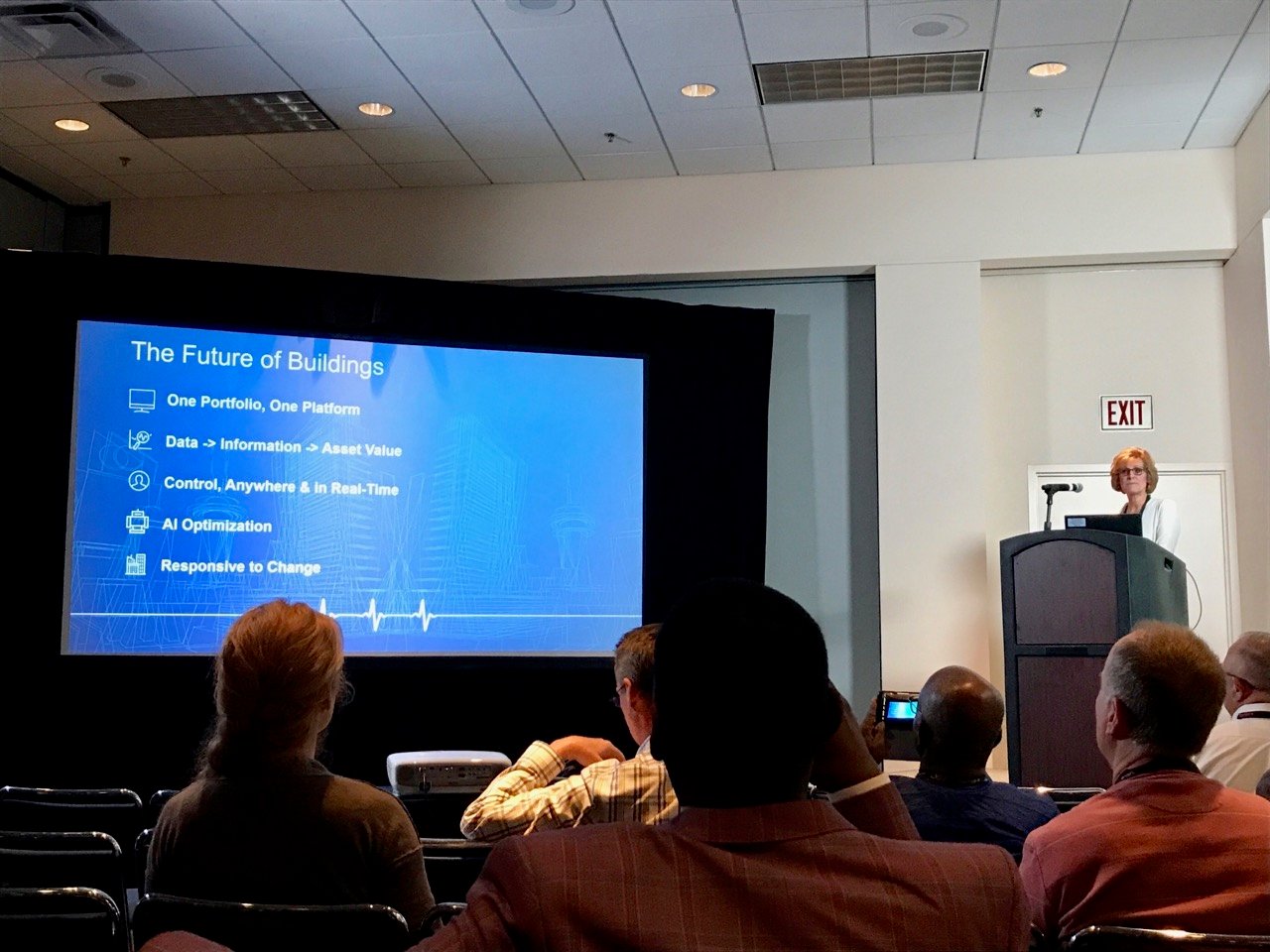 "We know artificial intelligence is powerful. We know the human brain is powerful. It takes humans and artificial intelligence to optimize your space." -Annette Durnack, Yardi Energy
AI has the potential to increase the power and agility of buildings by leveraging the collected data from meters, utilities, BMS's, sensors, and connected equipment—in order to automatically respond to changing conditions in weather, occupancy, and equipment performance, so that owners and operators of buildings can optimize energy savings and increase comfort. AI enables buildings to become more responsive to the rapidly changing demands of tenants, such as sustainability goals, comfort requests, office layouts, and technology-driven amenities.
Read more about the disruptive technology trends that are transforming the facilities management ecosystem >
3. Cybersecurity Straight Talk with Theresa Payton
One of our most anticipated events at this year's conference was the awards luncheon keynote from former White House CIO & Cybersecurity Authority, Theresa Payton.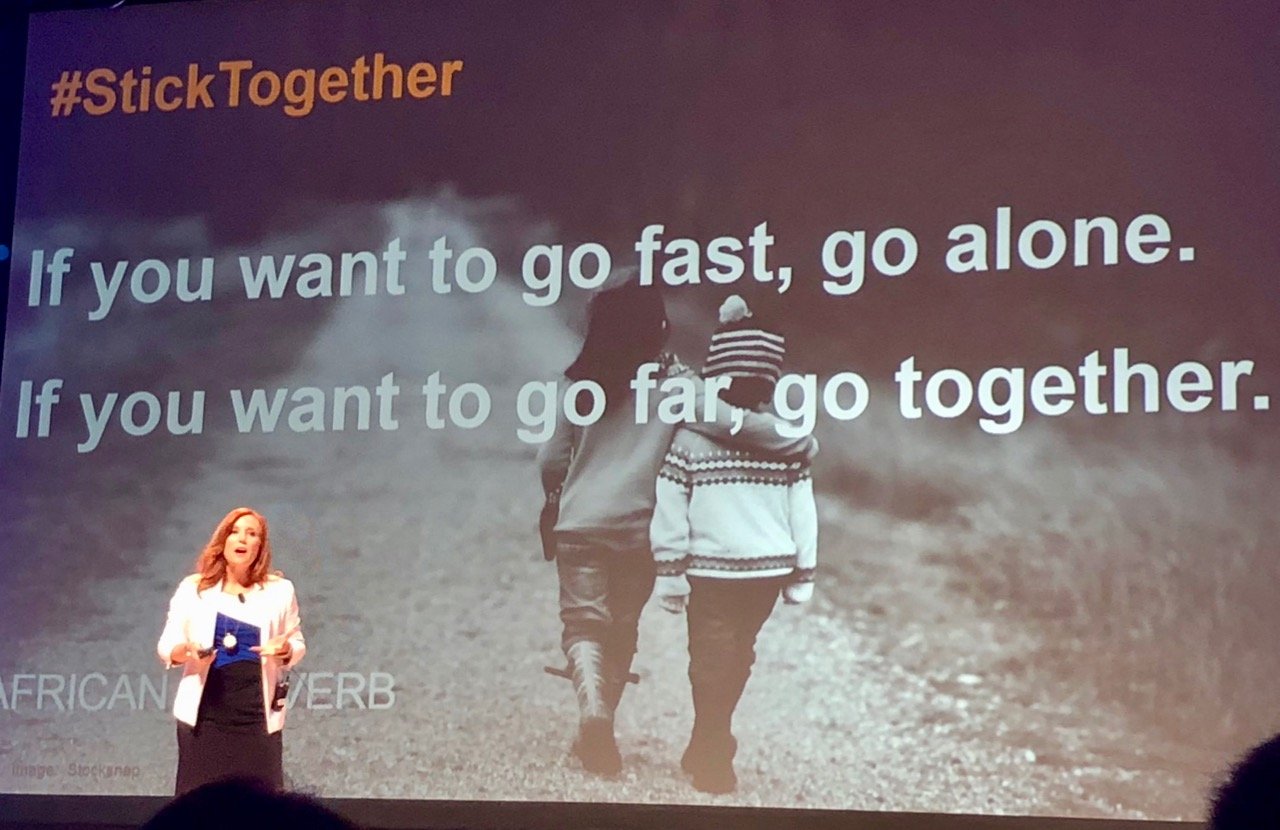 Theresa Payton delivering an awesome keynote at IFMA World Workplace Awards Luncheon.
She delivered a smart and no-BS talk on the impact of emerging technologies, such as Blockchain, Cryptocurrency, Artificial Intelligence, Machine Learning, and the Internet of Things. These are key areas that our development team has their eye on as we continue to improve our FOUNDATION Solution to better serve the facilities industry.
See our top picks for the best new technology trends impacting the facilities management industry >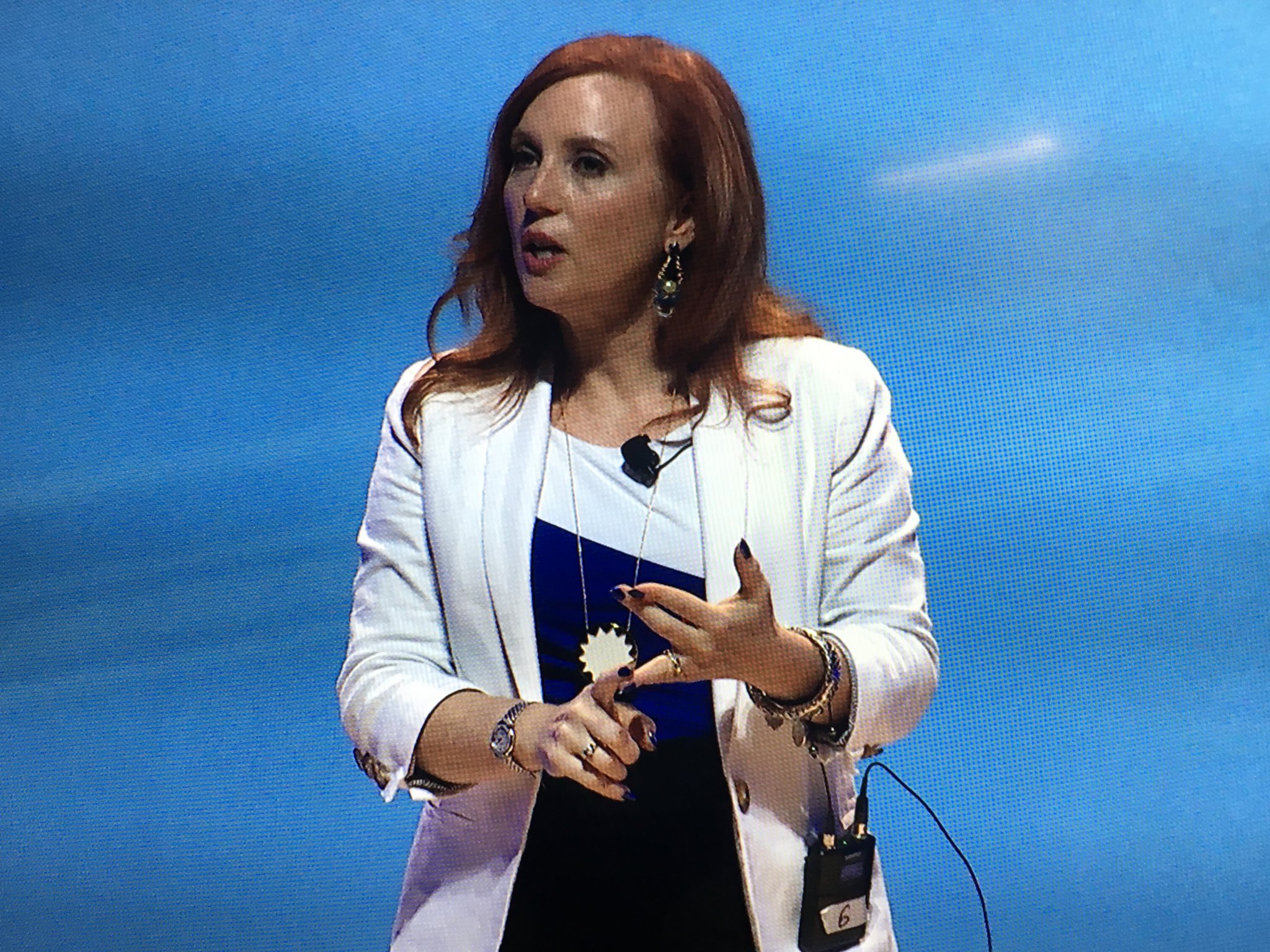 Here's a sampling of our favorite sound bytes from her keynote address:
"Sometimes, what creates availability also creates vulnerability."
"Using free public WiFi is like using a toothbrush you found on the ground—you can't verify the hygiene of either."
"Have you done a walkthrough of your facility as if you're a hacker? I found an open Internet jack on the roof of one building."
"With sensitive data, you should segment it to save it—follow the blockchain model."
4. Facility Condition Assessment for Capital Planning
Not surprisingly, this was one of the most popular sessions at the show this year—as evidenced by the line of people queued up to get into the conference room. As we've discussed elsewhere on the blog, performing regular Facility Condition Assessments is critical for accurate capital planning. Maintaining safe and effective facilities relies on a thorough condition assessment strategy, but an FCA is more than a simple building inspection. As we know from working with our clients, facility executives and managers often oversee multiple buildings that vary by age, design, construction methods and materials, and building codes.
Read about how our software improved facility condition assessments for the New York Housing Authority's capital planning process >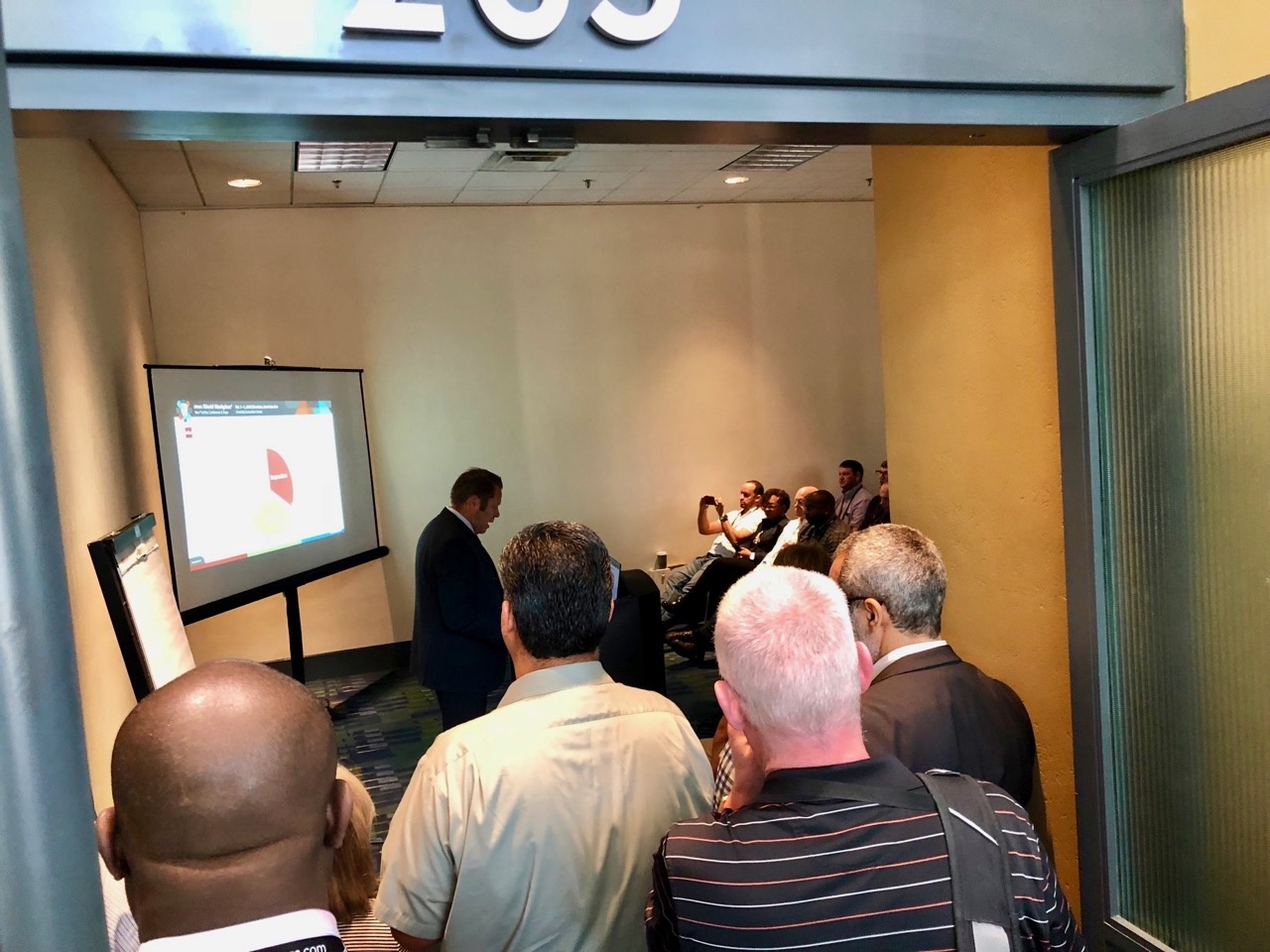 Standing room only at the Facility Condition Assessment for Capital Planning session.
In performing an FCA for capital planning purposes it is important to understand the whole system so that managers can make informed decisions about where capital investment will have the most impact. This is why we advise our clients to formulate an FCA strategy that incorporates both walk-through inspections and mathematical modeling, which provides a baseline that empowers organizations to complete tasks and facilitate capital planning.
View our case studies to learn about real-world examples of condition assessments in action as well as the benefits of employing a methodical approach to condition assessments for capital planning >
Returns on equipment expenditure are maximized by ensuring physical asset longevity, and so determining the vitality and lifecycle of your assets is absolutely essential. Our FOUNDATION Solution employs an FCA strategy that measures essential metrics in your facilities such as physicality, performance, probability, and productivity. Having this comprehensive data will help you to better determine the vitality of equipment and ensure that you have the best insights to make your capital investments in physical assets really count!
Learn how to make your next facility condition assessment for capital planning more efficient with the FOUNDATION Solution >
5. Kyle Petty's Keynote Address and NASCAR
"To win you don't have to be the fastest just be there for the entire time." Kyle Petty, NASCAR icon and philanthropist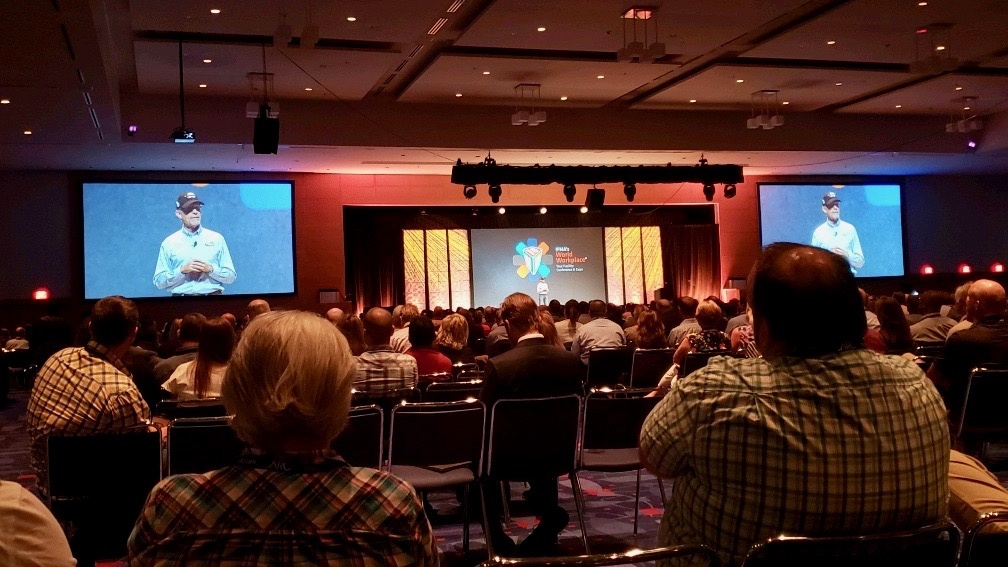 Kyle Petty delivering the opening keynote address in Charlotte at IFMA's World Workplace conference.
It was a riveting opening keynote from Petty as he recounted the history of NASCAR, stating that "the South didn't have a professional sport, so we started stock car racing." It was apropos as Charlotte, North Carolina is a total NASCAR town, and it was a great addition to the show to be surrounded by some of the iconic cars.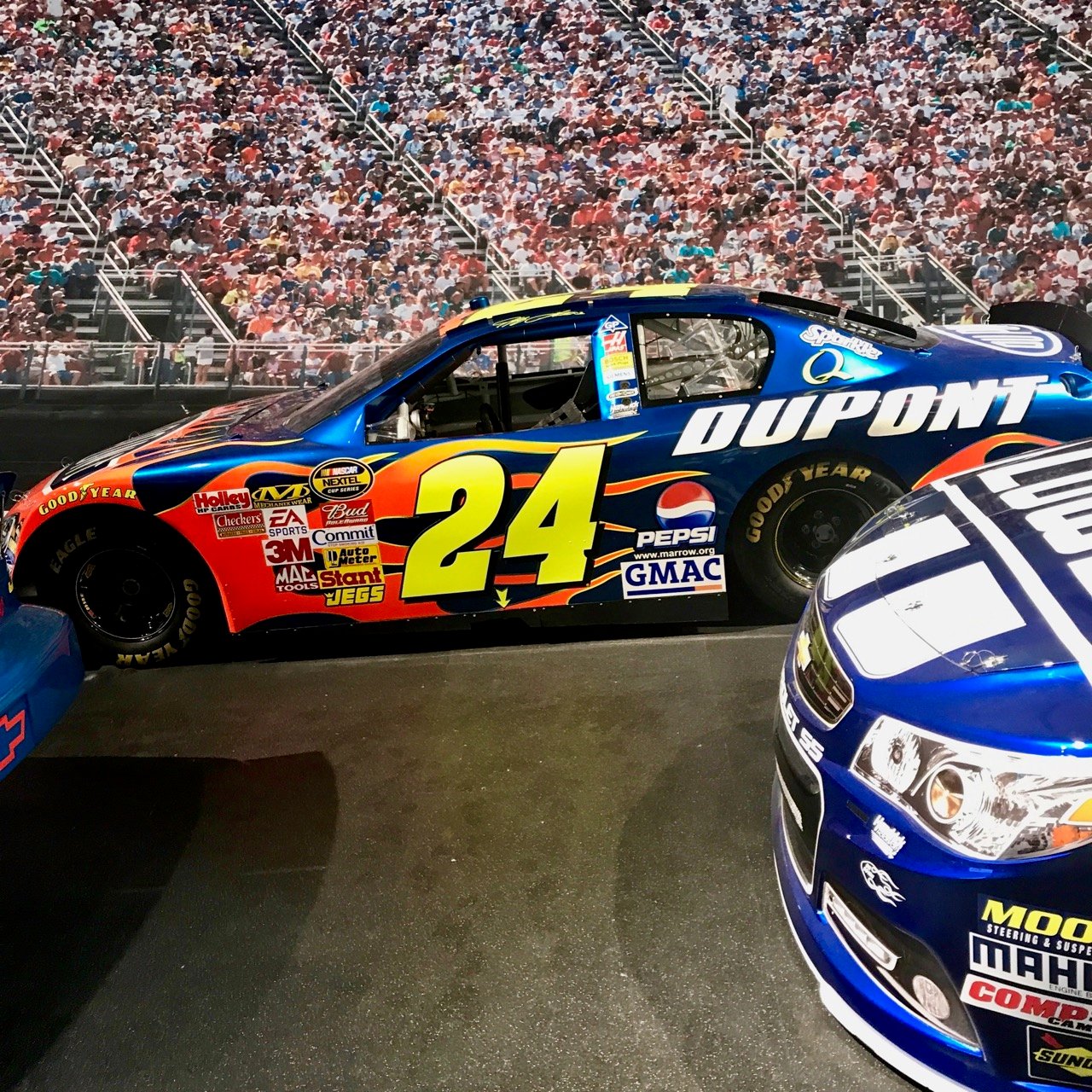 Classic NASCAR stock cars on display during the IFMA Opening Party at the NASCAR Hall of Fame.
Moving the Built Environment FORWARD
Overall, it was a pleasure to meet with so many thoughtful and smart leaders in the facilities management industry!
From Assessments to Capital Planning—Build your FOUNDATION with us. Learn more >
See you next year at World Workplace 2019 in Phoenix, Arizona!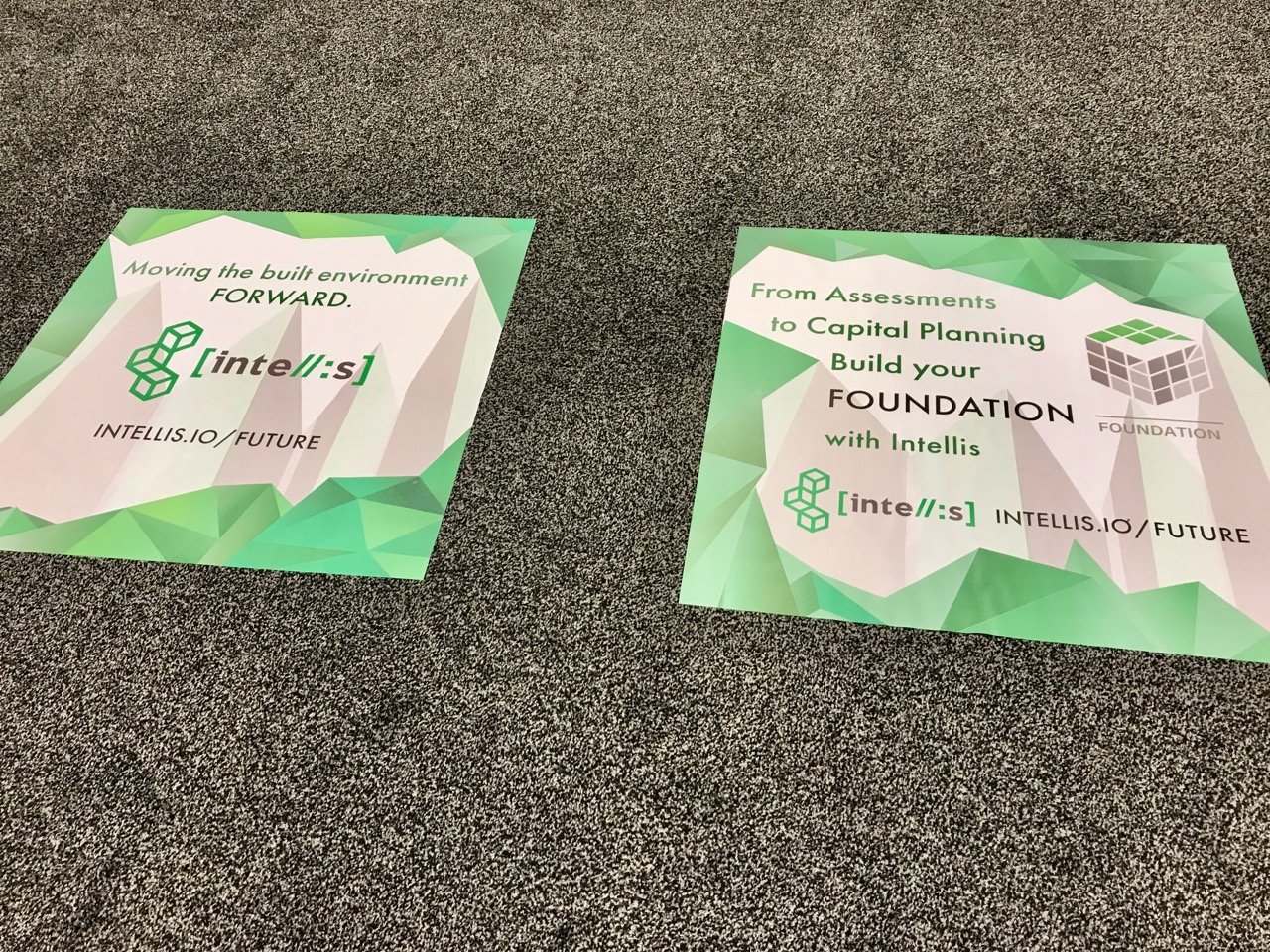 Our newly minted floor decals taking center stage on the expo floor.
Ready to learn more about how we can help your
organization
to be
more productive and profitable?