We are pleased to share that Intellis took part in this year's virtual Campus Facilities Summit, which brought together the heads of facilities, capital planning, construction and engineering from the top colleges and universities across the nation.
Virtual Conference View at the Campus Facilities Summit 2020
Steven Warshaw, Intellis CEO, hosted an insightful discussion on the state of digital transformation in Facilities Management and Capital Planning. He shared the top benefits on how campus facilities leaders can leverage new technology to enhance and improve Facility Condition Assessment and Capital Planning with Building Information Modeling, Artificial Reality and more. View the presentation below!
At Intellis, we continue to be inspired by the energy and passion of all the dedicated higher education professionals we meet who are working to make Higher Education better for the future.
Learn more about our FOUNDATION solution, which leverages facility condition assessment data and turns it into justifiable capital plans.
It is our mission to provide our clients and partners with high-quality software solutions and expert customer service that empowers facility managers to do their jobs with greater efficiency.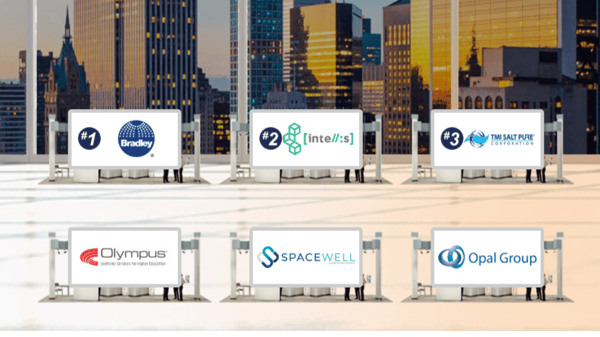 Proud sponsors at the 2020 Campus Facilities Summit along with others who share our mission of improving facilities at colleges and universities now and in the future!
We are passionate about helping facilities professionals build upon their organization's culture of integrated planning. Our solutions easily integrate into your college or university's existing systems and are guaranteed to transform the way you make budgetary decisions.
Discover how we transformed facility condition assessment and capital planning for the New York City Housing Authority.
We innovate and automate the arduous process of facility condition assessment and capital planning so that your job is easier and you can get back to focusing on ensuring that buildings and assets are prepared to meet future needs.
Discover more about how technology with transform colleges and universities in the future.
We believe technology should empower your facilities team to improve efficiency and workflow. Staying updated on how to use data and insight tools for facilities is an easy way to cut costs. With the help of cloud-based mobile enterprise software, like FOUNDATION, facility managers can leverage building data and turn it into actionable insights for justifiable capital plans.
Learn how Intellis software improved transparency and accuracy for the NYC Department of Education's Capital Plan reports >
With robust, data-centric work systems tailored to your needs, you won't have to waste the opportunity to achieve more for your institution. At Intellis we look forward to seeing the progress educational institutions make across these areas, and we're proud to be an ally in helping higher education institutions work smarter to reach new levels of success!
Schedule a demo with our team today or learn more about our software solutions here!