What is Facility Optimization?
Traditionally Facility Optimization focused on decreasing your facility's energy use and increasing equipment reliability whilst reducing overall operating costs.
Today Facility Optimization has evolved far beyond simply managing energy consumption as a tactic to improve the bottom line. It has been revolutionized by innovative tech and software platforms that also focus on enhanced asset performance, connected buildings and preventive maintenance management.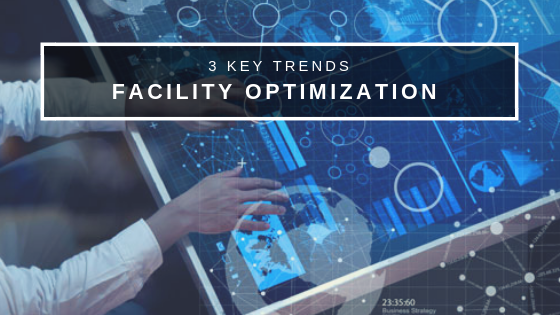 Implementing a Facility Optimization strategy with the help of facility management and capital planning solutions enables you to align your maintenance programs with other corporate performance metrics such as net operating income, improved operating efficiency and overall business improvement.
Here we discuss 3 key trends to watch as the concept of Facility Optimization disrupts the FacMan industry for the better.
1. Connected Buildings and the Internet of Things (IoT)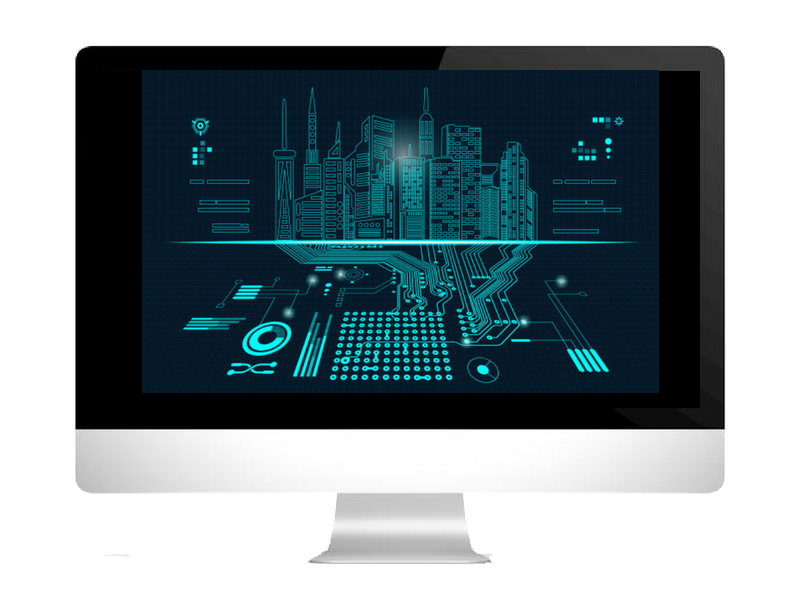 Building systems of the future will leverage data from interconnected systems to enhance the building occupant experience. This is such an important departure from the goals of our current building stock because with the rise of the Internet of Things (IoT) we have even greater connectivity between systems.
For example, sensors—either built-in or retrofitted—collect and record data constantly. That data feeds software systems and when connected to services, allows you to more effectively harness and interpret that data to gain better insight and ultimately find and fix problems before they happen.
The impact of IoT and connected devices in future occupant spaces and will evolve the occupant experience beyond improved energy-saving measures. IoT will enable you to control the built environment from one centralized location and give you deep insights into the operational performance of every physical asset in your care. This means that you will have the ability to truly optimize all facility functions to the highest degree.
2. Space and User Optimization
Space and user optimization is an automated process for identifying properties that can be vacated by moving the operations and assets within those properties to other properties that have suitable excess space.
This approach provides facility managers with a strong ability to capture facility performance data, both from energy meters and from systems and devices which rank high on our roadmap such as sensors, HVAC and lighting systems, equipment and external sources such as weather data.
3. Building Automation
The benefits of automation are boundless. Rather than relying on tenants or facility team members to constantly monitor temperature levels, the influx of work orders, or switching off the lights, a centralized Building Automation System (BAS) will seamlessly and automatically monitor these key facility functions.
Furthermore, because these systems continually collect data, you will be able to optimize your physical assets based on real-time insights. This gives your facilities management ream the ability to analyze usage patterns, which in turn give you the power to develop strategies for saving money and improving efficiency throughout your entire asset portfolio.
Conclusion
The possibilities and implications of Facility Optimization are limitless. Organizations with complex operations that seek to future-proof their building system investments should employ a facility optimization strategy powered by innovative facility management software such as FOUNDATION.
With growing urban populations and increasing electricity usage, there's more demand than ever for innovation in the built environment. From procurement to facility condition assessments to facility management and through to capital planning, Intellis's solutions bring best-in-class engineering efficiency to the modern built environment.
As you can see, Facility Optimization is essential in the converging movement toward an integrated, unified and interoperable facility management environment. By taking advantage of optimization solutions that have expanded to also focus on enhanced asset performance and maintenance management, you can save money, lower risk and improve efficiency.
Resources
i-scoop, "Facility Optimization: Connected Building, Energy, Asset, Space and User Optimization'" https://www.i-scoop.eu/building-management-building-management-systems-bms/facility-optimization/.
i-scoop, "Facility Management and Smart Buildings," https://www.i-scoop.eu/internet-of-things-guide/facility-management-iot-smart-buildings/#From_facility_management_to_facility_optimization_management.