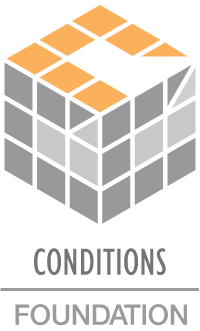 Foundation.Conditions is the leading tool for streamlining the facility condition assessment process.
The system enables users to gather onsite data directly on a mobile device, create real-time reports, and drive deficiency-based renewal and replacement planning. With Foundation.Conditions organizations are able to rapidly deploy proven facility condition assessment workflows to collect reportable data efficiently and accurately. Foundation.Conditions is proven to effectively execute tailored inspections covering facility condition, sustainability, energy, safety, and code compliance.
Learn more about how FOUNDATION software solutions enable companies to boost efficiency and achieve business goals. View our case studies >
Foundation.Conditions provides forward-thinking organizations a new way to work digitally with an emphasis on accuracy and efficiency. With real-time reports being generated every second, all while viewable by the home office, businesses experience control over their work processes like never before. Foundation.Conditions creates an economy of actions in the inspection process. By digitally implementing inspection procedures and transmitting data instantly, organizations create a custom-tailored work process that is both sustainable and efficient. Employees are never out of touch, executing industry and company best practices through the use of their Mobile Assessment Guide.
Download full product information to learn how FOUNDATION software solutions can help streamline workflow in healthcare facilities >
Above all, Foundation.Conditions is easy to use. Organizations can design inspections via a drag-and-drop questionnaire developer, deploy them to mobile devices and allow technicians to operate them within their defined workflow. And because of Foundation.Conditions's industry leading device interoperability, organizations can deploy the program on iPads, iPhones, Tablets, Windows Mobile, and more.
Foundation.Conditions is ...

Proven
Used to inspect over 300,000,000 SF in the past year

Rapidly Deployable
Average time from project start to field is 6 weeks

Reliable
Over $50,000,000,000 in Capital budget data collected