FOUNDATION.Needs is a living repository of needs for all your buildings and grounds.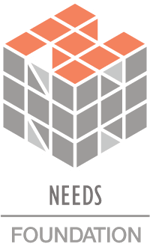 It includes recommended actions with cost estimates to address deficiencies, as well as forecasted component and equipment lifecycle replacements with timing and cost estimates. FOUNDATION.Needs can also include functional and other needs not related to component conditions, meaning that it can be configured to assess data based on a client's goals.
Predict asset lifecycle and recognize usage patterns by extrapolating needs from older condition assessment reports and to ensure the best use of your resources
Automatically generate estimated costs associated with component and equipment repairs versus replacements.
Benchmark against peers and competitors with proven unit cost libraries.
Analyze data and usage patterns so you can make strategic decisions that will mitigate risk and maintain compliance with health and safety regulations and building codes.