March is Women's History Month, and at Intellis, we're excited to celebrate the achievements of women in technology.
As a company, we are committed to promoting diversity, inclusion, and equal opportunities in the tech industry. We're proud that 50% of our workforce is women and continuously strive to create an environment that fosters growth and development for everyone.
This month, we want to highlight a few notable women who have significantly contributed to technological innovation!
Dr. Anandi Gopal Joshi
"Be grateful for challenges because... Had there been no difficulties and no thorns in the way, then [each woman and] man would have been in his primitive state and no progress made in civilization and mental culture."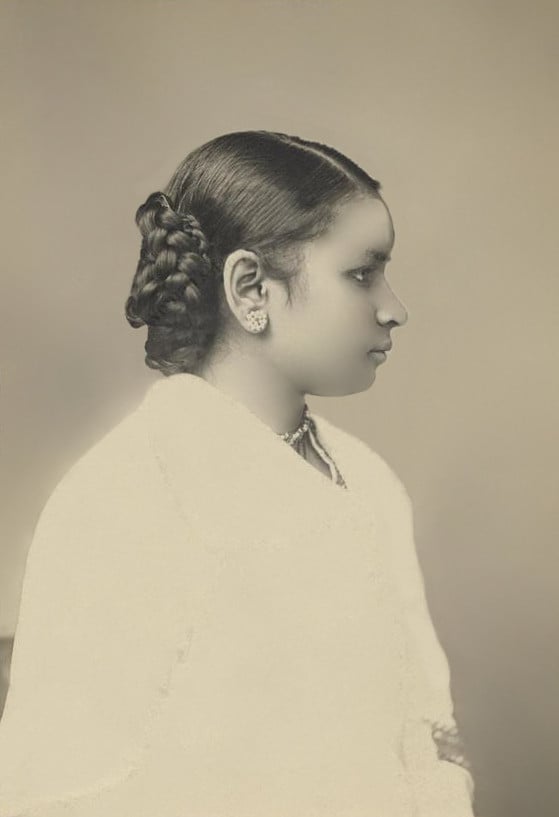 Portrait of Dr. Anandibai Joshee, M.D., Class of 1886, at the Women's Medical College of Pennsylvania. (Photo: South Asian American Digital Archive).
Anandi Gopal Joshi (31 March 1865 – 26 February 1887) was one of the first female Indian practitioners of western medicine. She studied at Philadelphia's Woman's Medical College of Pennsylvania as a member of the class of 1886. She became a physician-in-charge of the female ward of the local Albert Edward Hospital in India.
While in the US, Joshi advocated for more women doctors in India. She openly spoke to audiences about the effects of early marriage and childbirth on women's health. Further, she inspired many with her dream of opening a medical college for women in her country.
In late 1886, Joshi returned to India, where she received a grand welcome. The princely state of Kolhapur appointed her as the physician-in-charge of the female ward of the local Albert Edward Hospital.
Lynn Conway
"There's always excitement in the air at MIT. I first breathed that air in September 1955 as a 17-year-old freshman moving into East Campus. As door after door of knowledge opened before me, I filled with feelings of empowerment."
Lynn is pictured in a photograph by Bill Pugliano from Oct. 11, 2000 (Photo: Lynn Conway's Story - Michigan AI Lab).
Lynn Conway's contributions to computer science and electrical engineering have had a lasting impact on modern computing. As a key figure in the VLSI revolution in microchip design, Conway's innovations have shaped how we approach chip processing today.
During her time at Xerox Palo Alto Research Center, Conway's work on very large-scale integrated circuits (VLSI) helped revolutionize the computing industry. Her collaboration with Caltech engineering professor Carver Mead resulted in a widely recognized textbook still used in universities worldwide. In addition, many tech companies and computing methods rely on the foundations of her work.
But Conway's influence extends beyond the technical realm. As a transgender activist, she has strongly advocated for awareness and acceptance of gender variance. In addition to speaking out against the psychiatric pathologization of gender identity, Conway has supported numerous transgender individuals in their personal and professional lives.
Conway's contributions to the field of computer science have earned her numerous accolades, including induction into the National Academy of Engineering in 1989 and recognition as a computer pioneer by IEEE in 2009. Today, she inspires and educates others as a professor emerita of electrical engineering and computer science at the University of Michigan, Ann Arbor.
Through her groundbreaking work and advocacy, Lynn Conway has become a powerful example of the positive impact of inclusive and diverse perspectives on innovation and progress.
Valerie Thomas
"I think strides have been made to encourage more females to consider entering the science and engineering fields. There are special STEM programs in which girls are participating, books for girls about female role models, and hands-on competitions and other activities in which girls are being successful."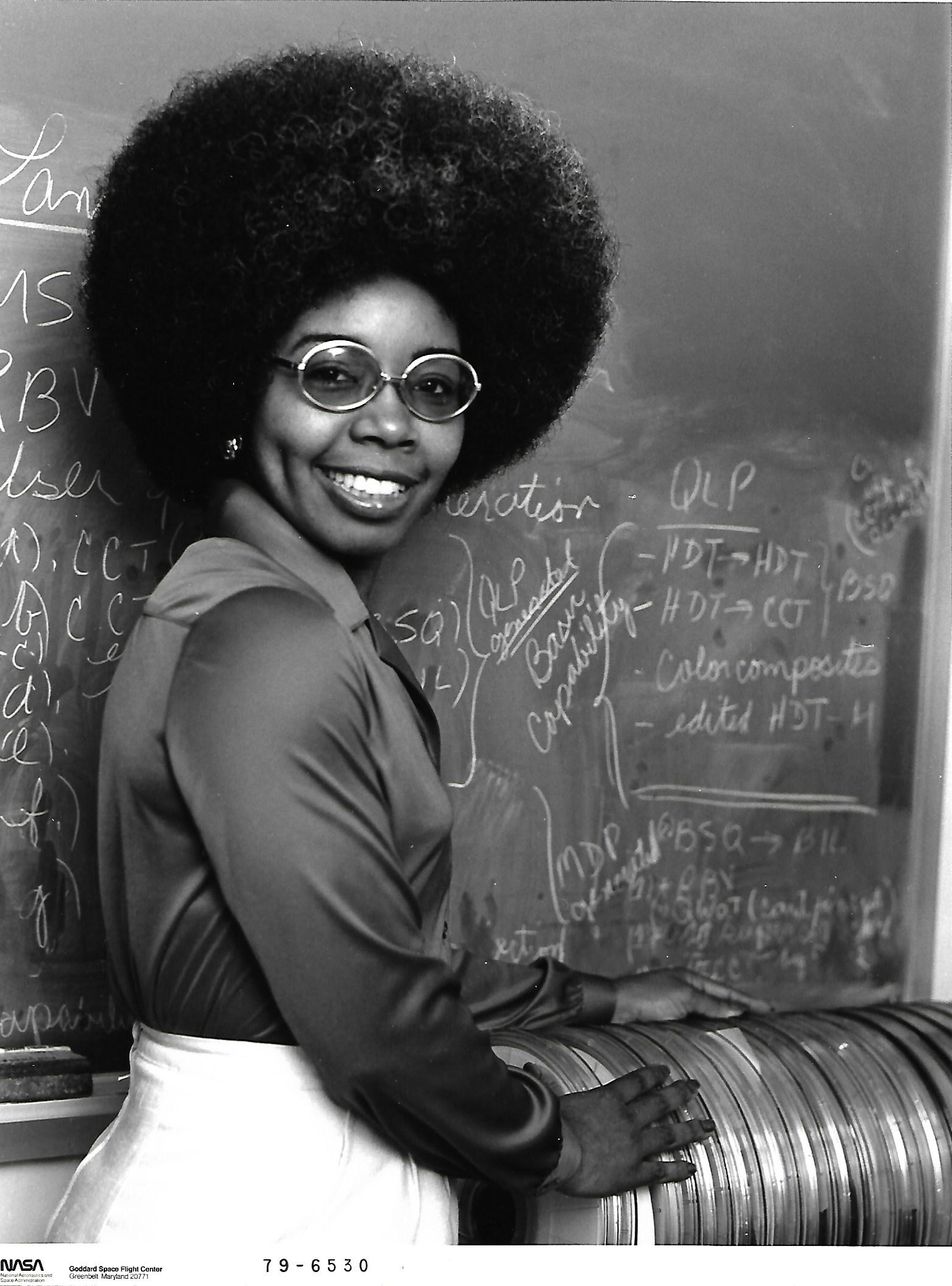 Valerie Thomas is pictured standing with a stack of early Landsat Computer Compatible Tapes (CCTs) in 1979. Thomas was responsible for the development of early Landsat digital media formatting. (Photo: NASA).
Valerie Thomas (February 8, 1943, to Present), a data scientist and former Associate Chief of NASA Space Science Data Operations, is best known for inventing the illusion transmitter. She received a patent for the device in 1980, which is still in use today, and scientists are currently working to incorporate it into modern medicine and technology tools.
Thomas earned a degree in physics at Morgan State University as one of only two women in her class. She has received many awards, including the Goddard Flight Center Award of Merit and the NASA Equal Opportunity Medal.
Over her 30+ year career at NASA, she managed the development of NASA's image-processing system for "Landsat," the first satellite to send images from outer space. Thomas also led a team of 50 for the Large Area Crop Inventory Experiment (LACIE), a joint effort between NASA, NOAA, and the USDA. In addition, she demonstrated the ability to use space technology to predict wheat yield.
Grace Hopper
"We're flooding people with information. We need to feed it through a processor. A human must turn information into intelligence or knowledge. We've tended to forget that no computer will ever ask a new question."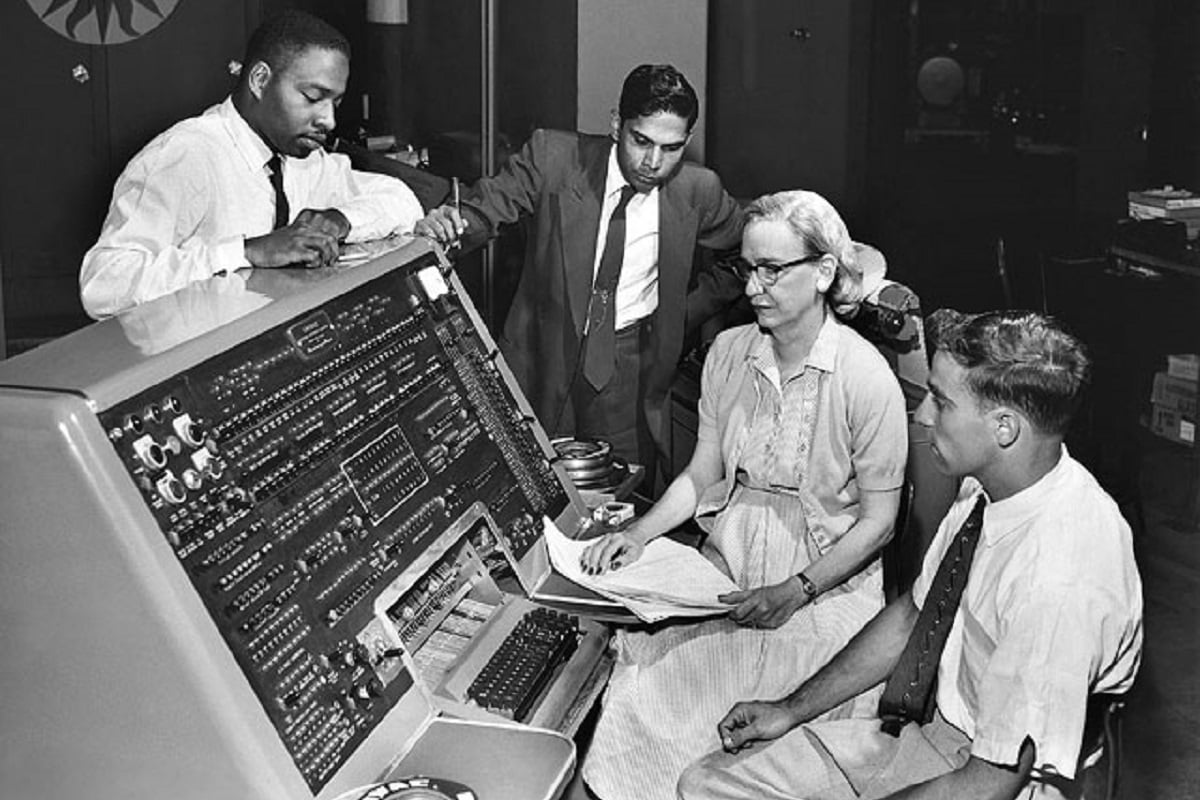 Grace Hopper is pictured in 1960 sitting at the UNIVAC I console (Photo: Wikipedia).
Grace Hopper (December 9, 1906, to January 1, 1992) was not only a computer scientist but also a trailblazing naval officer who rose to the rank of Rear Admiral in the United States Navy. She earned a master's degree (1930) and a Ph.D. (1934) in mathematics from Yale University, and she is widely regarded as one of the first modern "programmers."
During World War II, Hopper programmed the Harvard Mark I, a general-purpose electromechanical computer used in the war effort. In addition, she pioneered computer programming and invented one of the first compiler-related tools, a translator-like program that transforms computer code written in one programming language into another.
One of Hopper's most significant contributions was her popularization of machine-independent programming languages, which led to the development of the Common Business-Oriented Language (COBOL). COBOL was an early high-level programming language designed for business use and is still used in various industries, including finance, administrative systems, and government.
After the war, Hopper continued to serve in the Navy and worked tirelessly to advance computer technology. She received numerous accolades for her contributions to the computer sciences, including the National Medal of Technology, the highest honor awarded by the United States for technological innovation. In addition, Grace Hopper left an indelible legacy as a brilliant programmer and a pioneering woman in male-dominated fields, inspiring future generations of women to pursue careers in science, technology, engineering, and mathematics (STEM).
Shirley A. Jackson
"The world needs bright young people, as many as possible, from all backgrounds to address our greatest challenges: climate change; national and global security; the mitigation of disease and human health; food, water, and energy security for a growing global population. All of these challenges require new science and new technology. To take them in hand, we must inspire our children today to learn that which will allow them to discover and innovate tomorrow."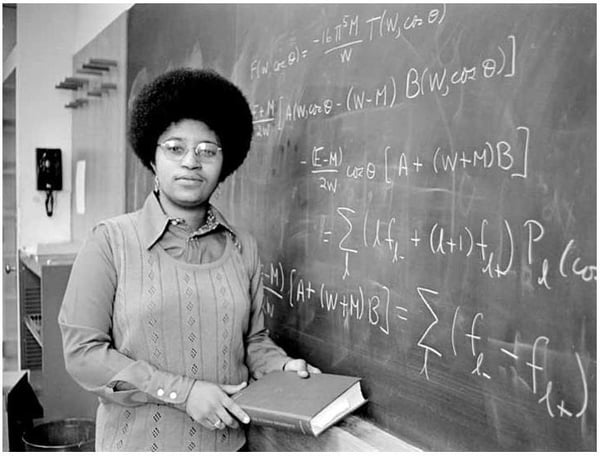 Shirley Jackson is pictured in a classroom at MIT when she earned her Ph.D. in physics in 1973 (Image: MIT Museum).
Shirley A. Jackson (August 5, 1946, to Present) was a theoretical physicist and inventor of theoretical solid-state physics. She was the first Black woman to earn a Ph.D. in theoretical solid-state physics from the Massachusetts Institute of Technology (MIT). She contributed significantly to condensed matter physics, including developing the "charged density waves theory."
She was a senior leader in academia, government, and research. Jackson previously served as a theoretical physicist at Bell Labs, as Chairman of the US Nuclear Regulatory Commission, and as a professor of theoretical physics at Rutgers University. Her research laid the foundation for others to build fiber optic cables, portable fax, and solar cells.
President Obama named Jackson the President's Intelligence Advisory Board co-chair in 2014. She was the first Black woman to lead the American Association for the Advancement of Science and served as the Chair of the U.S. Nuclear Regulatory Commission. In addition, she serves on the Secretary of State's International Security Advisory Board and Secretary of Energy Advisory Board.
At Intellis, we believe tech should include people of every color, gender, belief, origin, and community. We are committed to making tech accessible, flexible, and inclusive. This vision aligns with our mission to "strive for team excellence and maintain an environment that allows for continuous improvement of individuals and our organization."
We celebrate these women and many others who have significantly contributed to the technology field. Let us continue to honor their legacy and create a more diverse, inclusive, and equitable future for all. #WomensHistoryMonth #WeAreIntellis #WomenInTech #InclusionMatters #DiversityandInclusion
Talk to us directly to learn more!