Major transformation is underway in the healthcare sector.
New approaches to facilities management means that hospitals are sitting on an enormous amount of under utilised real estate following intense M&A activity in recent years. However, most organisations have yet to prioritize facilities optimization strategies. In this environment of constant transformation and uncertainty, healthcare orgs are missing out by not optimizing their facilities management programs to address this strategic gap.
Here we discuss why you should care about Healthcare M&A, and what you can do to prepare for the years ahead.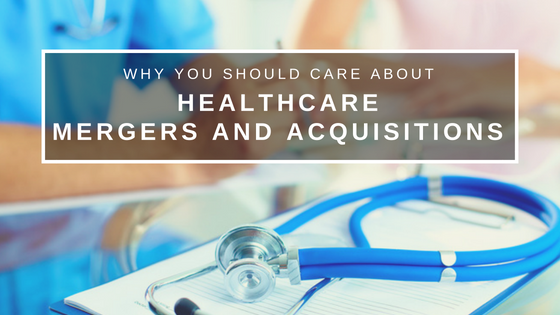 As the healthcare industry continues to shift toward value-based population health, M&A activity is expected to accelerate, creating mega-sized, nontraditional health systems. Meanwhile, the industry continues to grapple with regulatory uncertainty and increasing costs per patient. These mergers, as well as never-before-seen cross-industry collaborations with pharmaceutical companies, faith-based organizations and nontraditional healthcare players, will continue to impact the healthcare industry.
Consolidation is creating some of the largest health systems in the country, along with new kinds of healthcare organizations involving healthcare providers, payers, retailers, pharmaceutical and device companies, and even the financial sector. On the cusp of this major transformation, innovative approaches are required for healthcare facilities to remain current.
The purported goals of M&A in the healthcare landscape are set to improve efficiency and quality of care while lowering costs, thus, leading to enhanced profitability.
What can you do to prepare for Healthcare M&A?
The most crucial element at a successful healthcare practice is a clean and maintained facility, with well-planned additions, renovations, and upkeep factoring strongly into the overall management of the facility.
While this is an issue facing even the neighbourhood doctor's office, it's an especially challenging task for multi-building, multi-site hospitals, and physician medical groups. For years, at Intellis, we have heard from analysts that the growing trend of mergers and acquisitions in healthcare shows no signs of abating. Further, pressure is increasing to transform healthcare into a more efficient, responsive, technologically-advanced, responsible, and accessible enterprise.
It should come as no surprise then that maintaining healthcare facilities is a time consuming and costly process. As we interact with our partners and friends in healthcare facilities management, we continue to hear about the value and return on investment facilities managers are coming to expect of their own resources.
Keeping costs low and correctly planning for improvements can be more intuitive and efficient with the right resources. This is the reason we developed The FOUNDATION Solution.
Our FOUNDATION software platform enables deficiency-based physical asset renewal and replacement management for organizations with multiple buildings and sites. With thorough configuration from your own internal teams, working against your own set of goals, expectations, budgets, rules, and restrictions, FOUNDATION can assess and plan anything from minor plumbing issues to total building renovation and construction.
Want to learn more about how The FOUNDATION Solution can help you and your team? Contact us >
Challenges Facing Healthcare Facility Planning and Maintenance
Many healthcare facilities face similar challenges when it comes to infection control and risk mitigation, and there are precautionary ways to keep these challenges to a minimum. Containing the spread of infection is not limited to employees keeping the facility sanitary but also making sure ubiquitous items like air conditioning units, lighting, outlets, generators, and more are either cleared or isolated from contamination. If any of these crucial facility components fail, this can lead to an outbreak of infection across a facility of any size. (For example: Legionnaire's disease is one of the most common diseases resulting from poor infection control, and mitigating the risk of this infection falls to facilities managers to ensure that air vents are properly sanitized or contained.)
Discover how our wireless disease management system transformed communications and benefit tracking for this healthcare organization >
Additionally, the design of the healthcare facility (or facilities) requires long-range planning, to develop assessments, plans, and budgets for everything from building renovation, building additions, and even finishes and surfaces within the building. Healthcare facilities also have very complex water and sewage systems making it hard to track leaks and structure damage.
Another major issue for healthcare facilities is fire safety devices being incorrectly installed, and not maintained according to the industry regulated ordinances. Between all the machinery and flammable products a fire in a health care facility is a very likely risk. Having your facility properly maintained and prepared is a crucial component in containing and putting out a fire. Installing and maintaining properly, precautionary equipment such as fire walls, fire detectors, smoke dampers, fire sprinklers and proper safety lighting is lacked across the healthcare industry nationwide. The main reason why many facilities lack proper fire safety equipment is that it is time consuming and costly to constantly check the condition of these devices. FOUNDATION not only can help provide a detailed assessment of facility safety products conditions but can help ensure that they will continue to work in the most cost effective and safest form.
Learn how FOUNDATION can help you develop a climate resilience plan to ensure your healthcare facility is prepared for extreme weather events >
Your Resource for Assessments, Reporting, and Planning
Doctors offices, nursing homes, clinics, hospital networks, physicians groups, and many more healthcare facilities spend an enormous amount of money on the upkeep of these complex facilities and its components. Not maintaining a facility can not only be costly and damaging to a health network, but it can also be deadly.
Utilizing a resource like FOUNDATION can not only help prevent dire outcomes, but also ensure that the budget is wisely planned and allocated.
FOUNDATION is the only software of its kind to provide configured systems for evaluating a myriad of aspects related to facilities, reports based on these assessments, project planning for renovations and updates, spending oversight, and capital planning to properly align your needs and goals to your budget. FOUNDATION has been proven successful on over $50 billion in building and infrastructure plans ranging from large and small environments. It continuously improves budgets using feedback from project history.
When it comes to assessing, sharing, reviewing, and reporting needs and progress, having a single resource to rely upon is not only a time-and-headache saver – it can often also result in saving money.
Ready to improve the management of your healthcare facilities? Contact us
Sources
Allison, David and Uriel Cohen, "Critical Issues in Healthcare Environments", The Center for Health Design, https://www.healthdesign.org/system/files/Critical%20Issues%20in%20HC%20Environments%20Secure_1.pdf.
"Five Trends In Healthcare Affecting Facility Management", Facility Executive, https://facilityexecutive.com/2018/06/five-trends-healthcare-affecting-facility-management/.
Satiani, Bhagwan and Patrick Vaccaro, "Why Should Physicians Care about Hospital Mergers and Acquisitions?", Journal of Hospital & Medical Managment, http://hospital-medical-management.imedpub.com/why-should-physicians-care-about-hospitalmergers-and-acquisitions.php?aid=19738.
Sanborn, Beth Jones, "Merger and acquisition activity has record-breaking first quarter in 2018", Healthcare Finance News, https://www.healthcarefinancenews.com/news/merger-and-acquisition-activity-has-record-breaking-first-quarter-2018.