December Event Digest
This past month was busy here at Intellis! We attended several industry events, such as HEFF (Higher Education Forum) in Palm Springs and the Opal Campus Facilities Summit in Los Angeles, where we spoke with leading Facilities Management directors about best practices and solutions for improving higher education facilities.
We're excited to share what we learned so you and your organization can benefit from this information. 
Focused conversations

related to the solutions we provide.
Attended general sessions and panel discussions that offered overviews of

critical industry-related topics

.

Personal side conversations were delightful

after a few years of missing them due to Covid.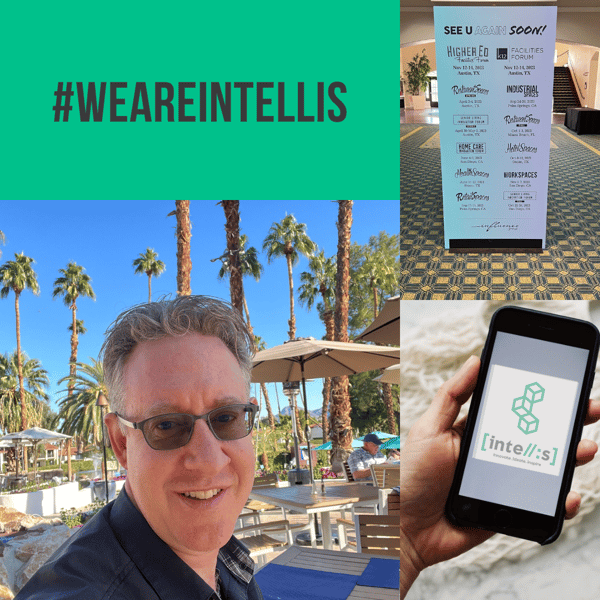 During our meetings, we heard many stories from industry leaders about implementing technology like the FOUNDATION Solution for Condition Assessment and Planning. Usually, those stories focus on challenges, yet institutions are generally ready to learn from those experiences and move on to the next and best thing.
Key takeaways from our meetings:
Facilities leaders want to know more about how we automatically turn Condition Assessment Information into Executable Projects based on policies. 
They want a Facility Condition Assessment (FCA) result that is data (not just a report) and an actionable planning process based on the data.
They want to be understood and be able to determine their facility's condition since they need future planned actions.
They evaluate the differences between contracting out the condition assessment and utilizing in-house staff.
They are thinking about how inflation impacts the policies of planning.
Other significant topics:
Energy conservation "Save the planet" It is imperative; students want and demand it, and the realities of assigning it a priority.
Hybrid class attendance

Like the workforce, students attend the classroom "some" days of the week and how that impacts space utilization.

Discussions of

the soon-to-be enrollment drop-off

due to demographics.

Diversity

is often one of the most significant benefits of in-person learning.

The

State of Technology in Facilities

where we are behind and where we want to go.

Software implementations "

The good, the bad, and the ugly." 
We hope this summary is helpful to you, and we are excited to hear from you soon. 
Talk to us directly to learn more about how Intellis solutions can help your organization's Facility Capital Planning process be more efficient!