We are proud and honored to share that Intellis has won the Stevie Award for Sales and Customer Service in the Technology category! This marks the fourth time Intellis has earned this prestigious distinction. It is a robust recognition of our people's hard work daily to develop solutions that improve the built environment. This is a thrilling moment for our entire team, and we are grateful to our clients and partners with whom we are fortunate to work.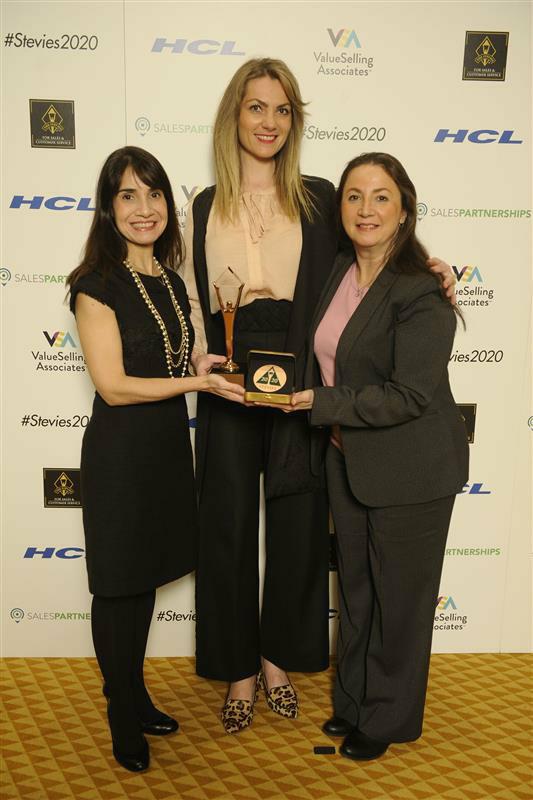 Pictured left to right: Carmen Macias, Dir Project Management; Mili Ristic, Senior Account Executive; and Antonia Protopapas, Business Analyst.
New York, NY: March 2, 2020 – It is with great pride that Intellis announces that at the 14th annual Stevie Awards for Sales & Customer Service, we have won the Bronze "Stevie Award for Customer Service Success - Technology Industries." The awards were presented during a gala at Caesars Palace in Las Vegas, Nevada, on Friday, February 28, 2020.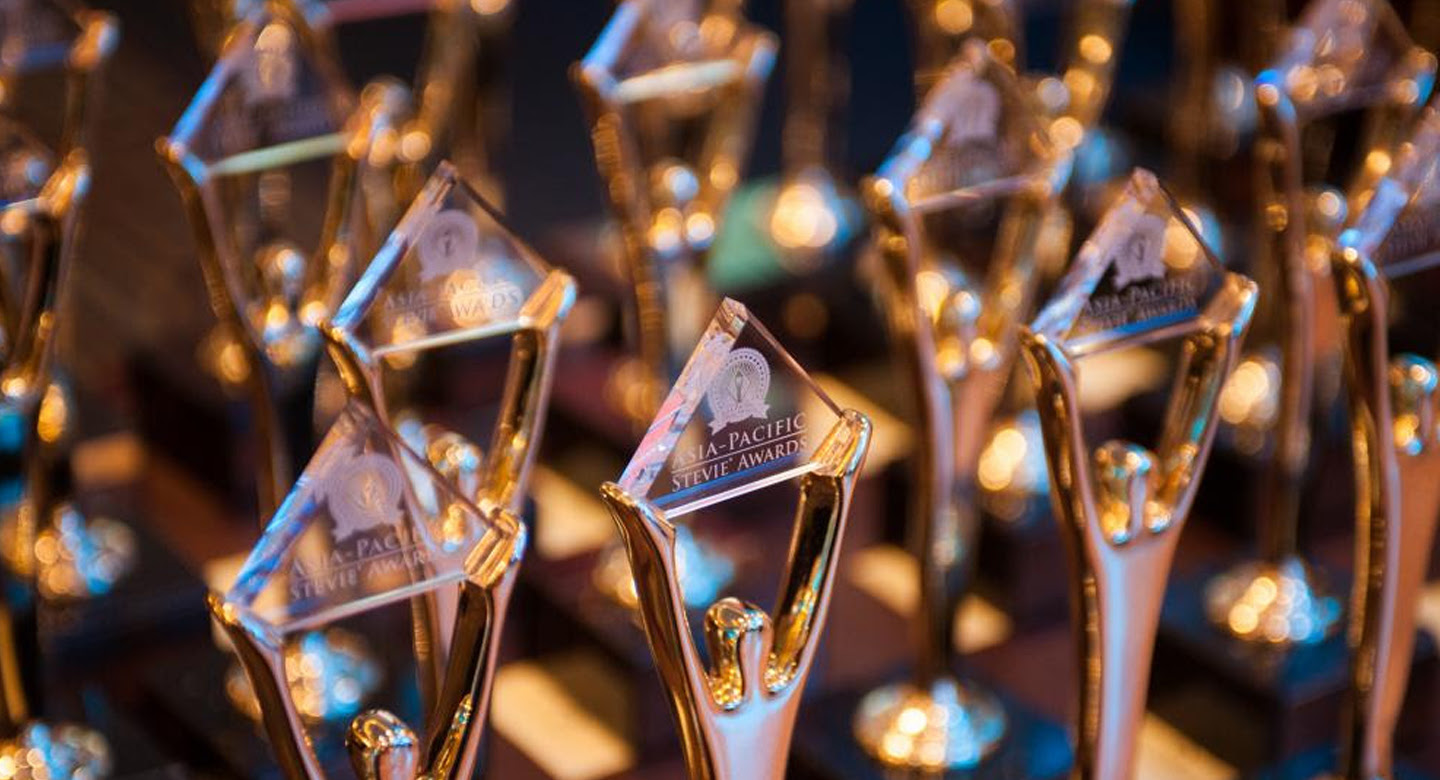 Gold Stevie Awards on display during the ceremony. The Stevie Award trophy is the world's most coveted prize for sales and customer service excellence. Since 2002 the award has been conferred for achievement in business in more than 60 nations.
This award demonstrates Intellis's commitment to "enhance and elevate the human experience of the built environment by developing innovative technology solutions that empower our clients to solve complex challenges through the strategic use of their physical assets."
"Every member of the Intellis team contributes to customer success," says Carmen Macias, Director of Project Management. There are 26 members of the Intellis team, yet our projects support more than $50 Billion in Capital Planning and more than 4,600 building sites. As a result, every single member of the Intellis team is a subject matter expert with significant ownership and oversight of projects. But we don't draw the line at technical expertise. Every member also has moderate to high levels of engagement with our clients. From Software Development to Marketing, Customer Service is a team sport at Intellis.
"It's recognition for ourselves and also to be able to share with our clients that we're striving forward in our customer service satisfaction," says Carmen Macias as she accepts the Stevie Award on behalf of Intellis.
In 1996, Intellis was founded on the notion that intelligent use of data can significantly improve the buildings we live in. From facilities management and condition assessments to long-term capital planning and procurement and beyond, our solutions empower our clients to transform the built environment for the better through intelligent data gathering, utilization, and projections.
The Stevie Awards are recognized as the definitive international business awards program that honors and recognizes organizations' and working professionals' achievements and positive contributions. In its 14th year, the program received more than 2,600 nominations from organizations in 48 nations of all sizes, and virtually every industry was evaluated in this year's competition. Winners were determined by the average scores of more than 180 professionals worldwide on seven specialized judging committees. Only one-third of the nominations received scores high enough to qualify as Finalists; companies are recognized with Gold, Silver, or Bronze Stevie Awards.
Intellis is committed to empowering facility leaders with solutions that make collecting data for facility condition assessments and capital planning much more manageable. Our best-in-class facility and capital planning software is your intelligent, confident decision-making tool. Our mobile enterprise systems apply to many fields and industries, from government and education to corporate real estate and construction.
At Intellis, we believe in doing the right thing. For our customers. For our business. For our employees. We do this by treating people how we want to be treated. Fairly. Honestly. With respect and consideration.
Want to discover how we can help you?