What were the most impressive takeaways and trends from this year's Collision Conference in Toronto? The Collision tech conference is one of the biggest in the world for start-ups and large tech companies, and plenty of Venture Capitalists, and other investors attend to learn about the newest trends and technologies.
The Intellis team attended Collision along with a record-breaking 25,000+ attendees with the goal of connecting to the international tech community and to learn about new technologies, innovations in software development, and the power emerging tech like robotics, Artificial Intelligence, and Machine Learning capabilities.
After a packed week of events, panel discussions and networking, our team is inspired and excited about harnessing the future of tech to improve facilities management and the built environment! Read on for the top takeaways from Collision 2019!
Diversity in the Digital World
"Diversity is the engine of invention. It generates creativity that enriches the world." Canadian Prime Minister Justin Trudeau delivering the opening keynote at Collision.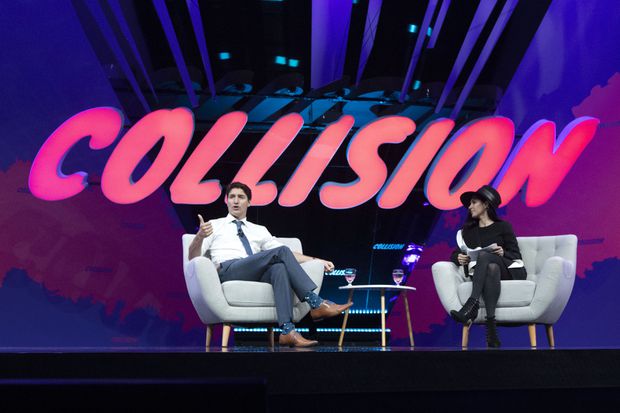 Canadian Prime Minister Justin Trudeau opened the Collision technology conference with a keynote address in which he focused on the benefits of diversity within the growing tech sector. In fact, the attendees at this year's conference were 45.7 percent female, making it the most diverse in the show's history and representing a huge shift from the rest of the tech world.
Creativity and Collaboration goes Hi-Tech
"The emphasis is your point of view... to appreciate the experience you can have for yourself. The experience of being creative." Actor and entrepreneur Joseph Gordon-Levitt speaking on Centre Stage at Collision.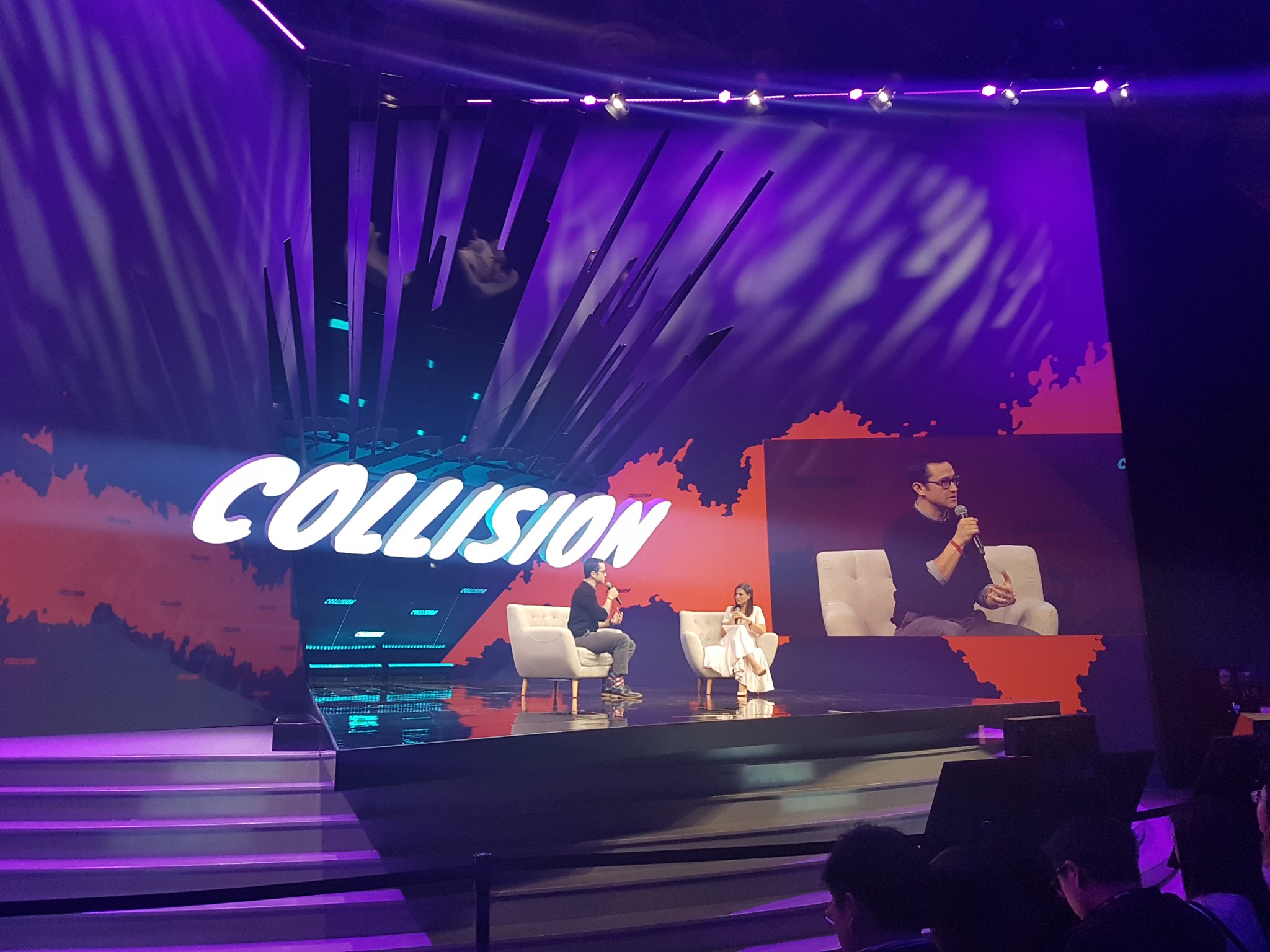 HITRECORD is an online collaborative media platform founded and owned by actor and director Joseph Gordon-Levitt. Its creative online community of over 700,000 people emphasizes creative collaboration over self-promotion.
Driverless Cars
"In a world where everyone is a passenger, we have to reimagine user experience. We are not building a self driving car, we are building a better driver." Dmitri Dolgov, CTO of Waymo speaking about the future of driverless cars on Centre Stage at Collision.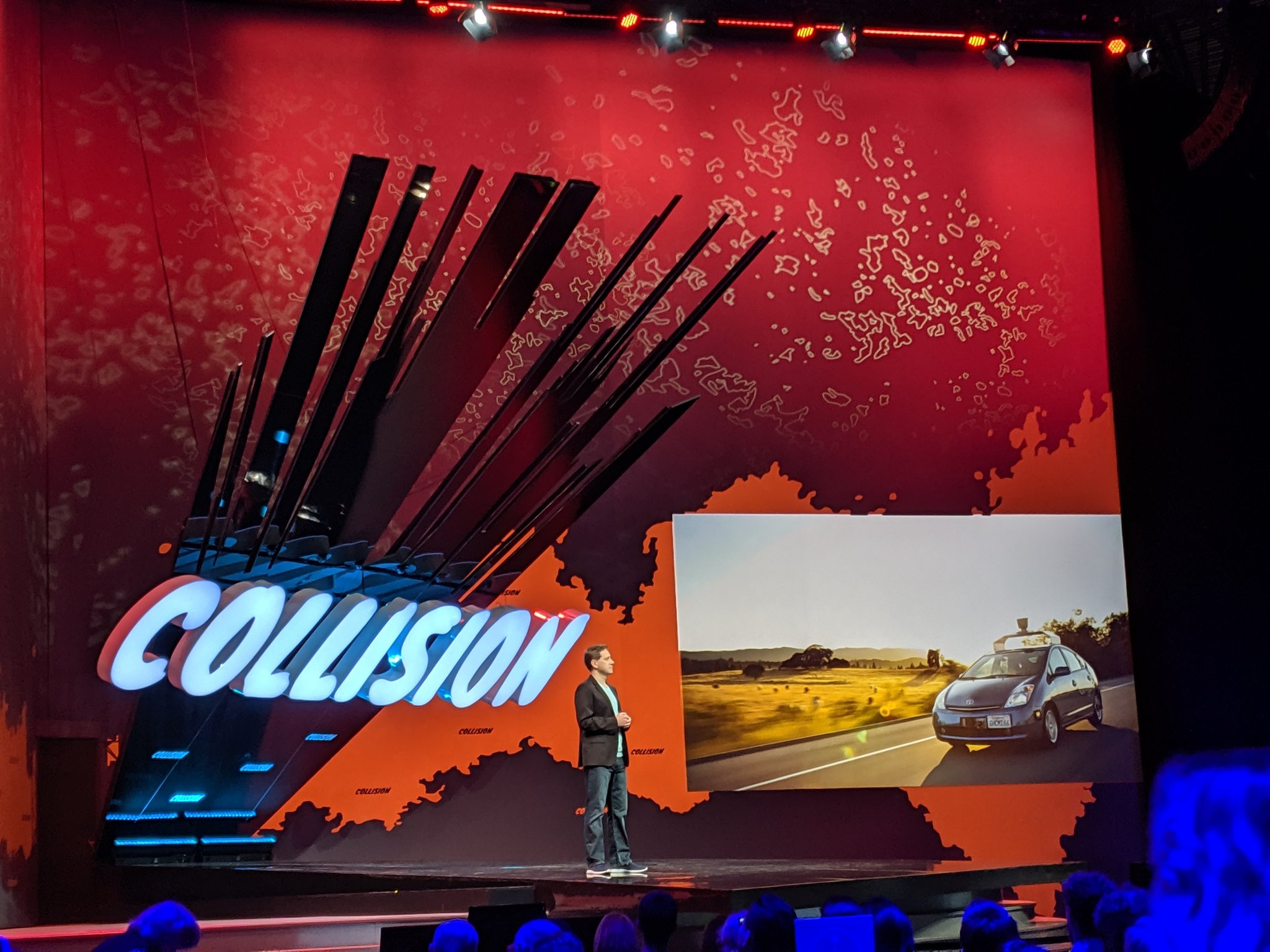 Waymo aims to build self-driving cars that will make it safer and easier for people and things to move around. At Collision he discussed the implications of what driverless cities might mean for a society in which everyone is a passenger.
Tech for Social Good
"We invest in what we call world positive investing, things that address big systemic problems in society." Ev Williams, CEO of Medium and co-founder of Twitter, speaks with Tech Journalist Kara Swisher at Collision.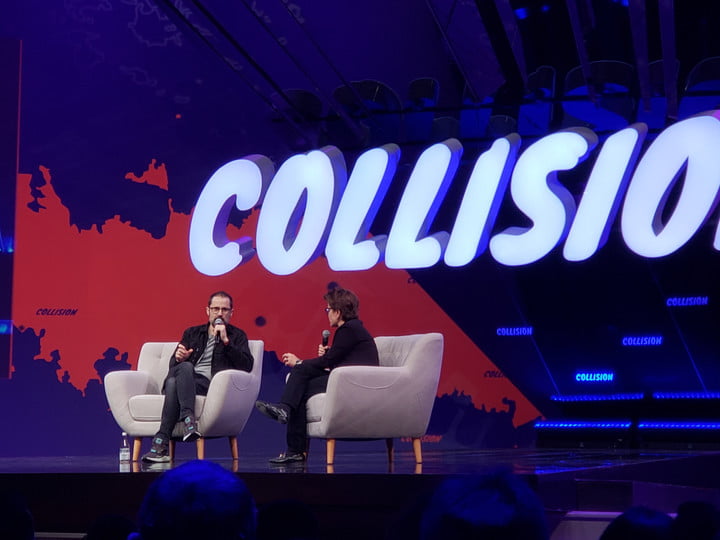 A major theme at this year's conference was a discernible call to arms for tech companies to develop products and services that promote social good. There was a notable with the aim for companies to shift energy from solely capital gains towards leveraging their digital skills towards solving the biggest problems that our society faces such as climate change and infrastructure maintenance.
This aligns with our mission at Intellis, which since our founding in 1996, has been to enhance and elevate the human experience of the built environment through the development and implementation of innovative technology solutions that make it easier for facility executives to manage and improve both the built environment and the natural environment. At Intellis, we're excited about the future!
Interested in learning more about how we can help your facilities and capital planning teams?